Carmine Persico the alleged boss of the Colombo crime family has lost another battle in his fight for release from prison.
Carmine also known as "Junior" was found guilty in both the Colombo family trial and the famous Mafia Commission Trial in the 1980s. Last month marked the aging NY Mafia bosses 33rd birthday behind bars as he continues to serve his 139-year sentence. The now 85-year-old mobster is said to be blind in one eye and suffering from various medical problems including heart and kidney disease along with emphysema. But Warden Andrew Mansukhani sent Persico a birthday letter that didn't exactly have the Cosa Nostra leader celebrating.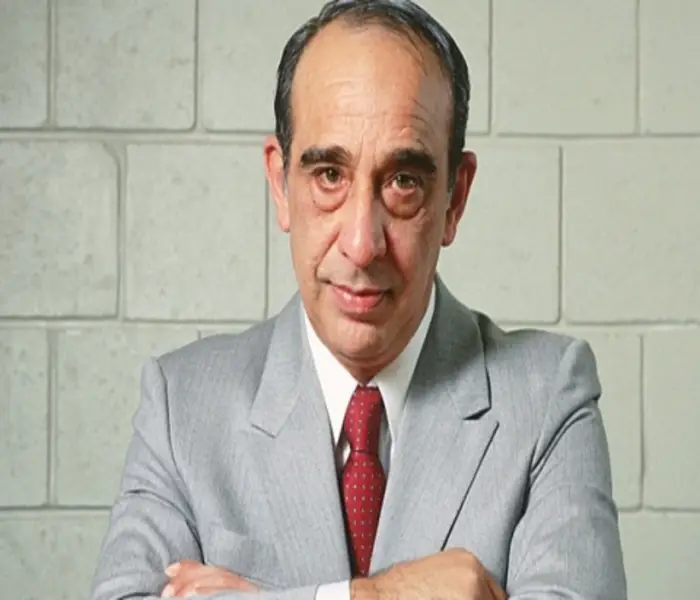 "Carmine (Junior) Persico"
The letter from Mansukhani told the aging mobster that a medical team confirmed that he was able to perform his activities on daily living and was able to ambulate independently without difficulties according to a Ganglandnews report. It let Persico know that he would continue his stay at the federal Bureau of Prisons hospital in Butner, North Carolina.
The warden confirmed that Junior did suffer from "chronic medical conditions related to (the) aging process" but he did not have any "deteriorating mental or physical health that has substantially diminished his ability to function in a correctional facility." So the fight to get him released due to current health seems like a long shot at least for now.
Persico's lawyers also claim they have supplied the court with proof via FBI documents that he was not the boss of the Colombo family years ago when they said he was. They also don't believe that prosecutors have any evidence proving that he is a mafia boss today either but they still want him to die in prison.
He was granted a mandatory parole hearing recently but it was canceled on the day it was scheduled to happen. His lawyers plan to appeal the decision as they continue to fight to get out of prison while he is still alive.
The feds maintain that Carmine Persico is still the official boss of the New York Mafia family and has been since the 1970s. Internal wars and federal indictments have plagued the dysfunctional organized crime family for years some of which can be attributed to Carmine's efforts to keep himself and his family in power. His son Alphonse Persico and former Colombo acting boss is also behind bars serving a life sentence along with other members of the Persico family.
Those loyal to Carmine and the Persico family seem to be dwindling as previously detailed here, although the organization has to date been unable to break free and move into a post-Persico era.