Anthony (Spucky) Spagnolo the former acting boss of the New England mafia was recently released from prison after serving 24 months for extortion.
He is scheduled to remain on house arrest until December according to reports. Spagnolo and fellow Patriarca crime family mobster Pryce (Stretch) Quintina plead guilty back in 2015 to collecting protection money from Constitution Vending a local video poker machine company. The 75-year-old Spagnolo admitted to accepting $50,000 in extortion payments that were referred to as rent from 2004 to 2012. Prosecutors claimed that Spucky used threats against those who refused to fall in line.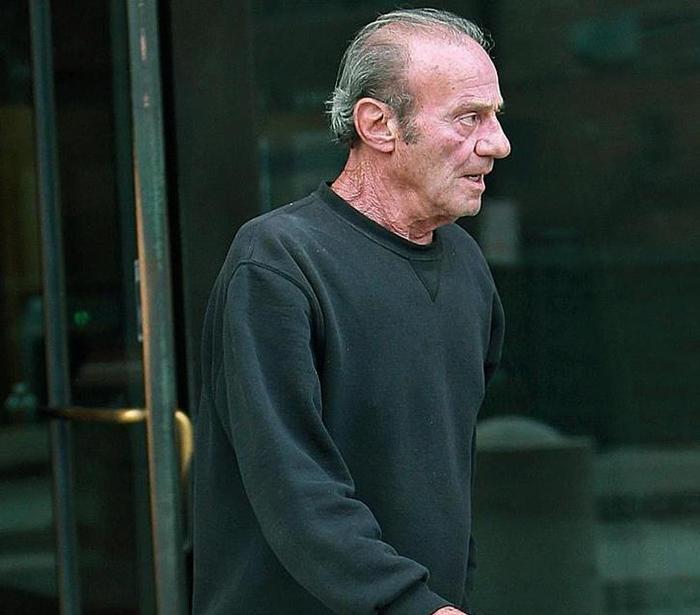 According to prosecutors, Constitution Vending Co. had been placing illegal video poker machines at local businesses under the protection of the Patriarca family. In exchange for protection payments, the mafia would prevent rival poker machine companies from moving into the local area allowing Constitution Vending to operate alone. When owners of the Revere Moose Lodge attempted to install poker machines from a rival company the mobsters stepped in. Spagnolo allegedly threatened both the owners of the lodge and the owner of the rival vending company. Spagnolo has a reputation on the streets for being a tough guy and a criminal resume that backs it up.
He came up in the Patriarca crime family's Boston faction and became a made guy in the 1980s. His name was tied to multiple murders before getting snared in a massive racketeering case targeting organized crime in the 1990s. He was convicted in 1991 and sentenced to nine years behind bars. When he was released in 2000 he was rewarded for keeping his mouth shut and doing his time by being promoted to captain in the New England mob. He would allegedly take the reigns as acting boss in 2012 after the arrest of Anthony DiNunzio who had himself taken over as acting boss after the arrest of deceased boss Peter Limone.
He remained the acting boss of the Cosa Nostra family until he was sent to prison in 2015 according to authorities. According to reports Carmen (The Cheeseman) Dinunzio has now taken control of the family and is a likely candidate to become the new official boss after the passing of Limone. Veteran Providence faction mobster Matthew Guglielmetti Jr is believed to be the families new underboss along with Joseph "Joe the Bishop" Achille as consigliere filling out the current hierarchy. The Patriarca family is trying to rebuild after being decimated by turncoats and federal indictments.
Spagnolo if he decides to return to the fold which many expect could take back over as captain of his old Boston faction crew. Anthony DiNunzio has reportedly also been released from prison in the last month or so after doing a six-year bid for pleading guilty to shaking down local strip clubs back in 2012. According to the conditions of his plea deal, DiNunzio will be on supervised release for approx 3 years which will likely prevent him from taking an immediate role in the crime family along with his brother Carmen. It will be interesting to see if the New England mafia can re-establish itself as their ranks continue to grow under this new regime.