We take a look back into Mafia History with this historical interview with former mob boss Joe Bonanno.
This 1983 interview is one of the more interesting to date with a leading member of the New York Mafia. Joe was the head of the powerful Cosa Nostra family for thirty years and was a member of the Mafia's ruling panel known as the Commission. The self-proclaimed Man of Honor was 78 years old and said to be in poor health when he agreed to do this public 60 Minutes interview. He was on a mission to prove that even though he was the head of a NY Mafia family that he wasn't the criminal the feds made him out to be. The interview takes place in Bonanno's home in Arizona where he was accompanied by his three kids which included former mobster Bill Bonanno.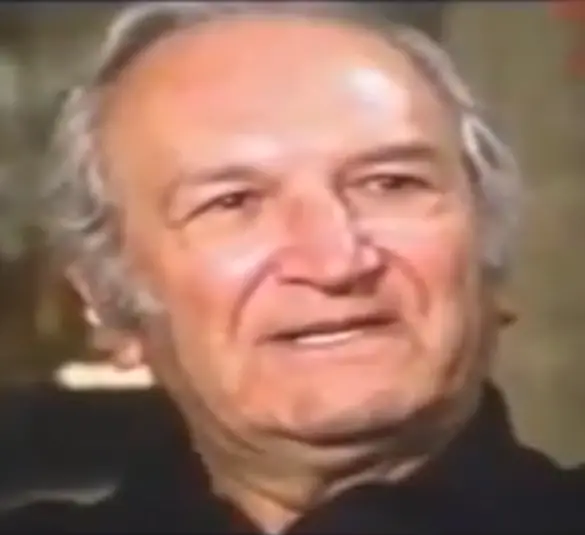 "Joseph Bonanno"
The former head of the Bonanno crime family talks about his family and various aspects of his life within the Mafia. He is questioned about his associations with various other mobsters including Al Capone, Lucky Luciano, Vito Genovese, Meyer Lansky, and others. He claims that even though he and mobsters like Luciano came up through the mob ranks at the same time they were very different. According to Bonanno his Sicilian based traditions and philosophy differed from those of the American style mobsters.
Joe Bonanno said that he made money through traditional mob rackets like gambling and bootlegging avoiding things like drug trafficking and prostitution. He claims that while the head of the Bonanno family those under him were not allowed to deal in narcotics, prostitution, or murder for hire. He goes on to talk about the New York Mafia Commission, his kidnapping, and the Bonanno family mafia war. Joe Bonanno will always be one of the leading names when it comes to the history of the American Mafia. This historic interview if you haven't already as it is certainly worth a watch!