With all the Mafia news of late surrounding the Lucchese crime family, we decided to take a look back at former underboss and boss Anthony Casso.
The former mafia leader turned government informant admitted to personally having a hand in the killing of thirty-six people. In his heyday, he was one of the countries most powerful and feared mob bosses. He was arrested in 1994 and decided to turn on his mob pals in an effort to save himself. Casso would supply the feds with the ins and outs of the New York Mafia family. The information he supplied led to dozens of arrests and convictions including the dismantling of his own Cosa Nostra family. He exposed how the NY Mafia controlled the garbage hauling industry and the garment district through union corruption and how the proceeds were divided up between three of the five families. In this 1998 60 Minutes special report, Anthony Casso talks about his life in the mafia and more along with his decision to become an informant.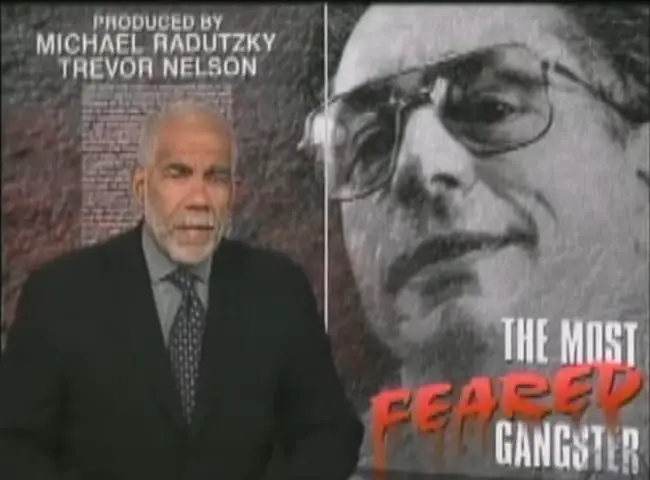 The ruthless mobster even had two NYPD detectives named Louis Eppolito and Stephen Caracappa on the Lucchese family payroll. They committed several crimes on behalf of Casso including multiple murders. He and then soldier Vittorio Amuso were tasked with whacking Gambino family boss John Gotti after the unauthorized killing of Paul Castellano. Vic Amuso would eventually become the boss of the crime family a post that he still holds today from behind bars.
Casso ultimately landed up behind bars for the rest of his life even after becoming a turncoat. He was set to walk away a free man in exchange for the information he supplied the feds that is until he committed crimes in prison after becoming an informant. At least that's what the feds claimed happened when they ripped up Casso's agreement. But Anthony Casso claims the feds double-crossed him and tore up his deal after he committed what he called minor infractions. He is currently serving multiple life sentences in a maximum security prison.
Check out the video of the 60 Minutes special news report featuring a face to face interview with Anthony Casso.