Massive raids against a faction of the Casalesi clan of the Camorra or Neapolitan Mafia have resulted in the arrest of 40 alleged mobsters. Among those arrested were Nicola and Carmine Schiavone the sons of former super boss Francesco Schiavone. Francesco is currently in prison since 1998 and sentenced to life in 2008 along with former Casalesi clan bosses Michele Zagaria, Francesco Bidognetti, and Antonio Lovine.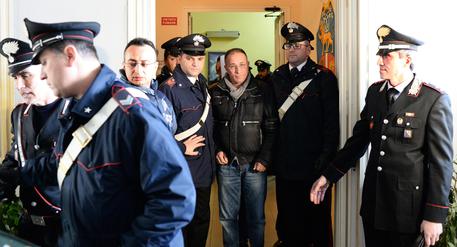 Both Carmine and Nicola have been previously arrested for crimes linked to the mafia in particular the Schiavone faction of the Casalesi clan in Sourthern Italy's Casal di Principe. Many people are familiar with the Camorra mafia because of the exposure it received from the book "Gomorrah" written by Roberto Saviano back in 2006.
The Camorra or Neapolitan Mafia run the streets of Naples according to local authorities and operate many typical mob rackets.