The federal loansharking case against alleged Philadelphia Mafia wiseguy Phil Narducci has taken on an interesting angle which some believe could mean trouble for the feds.
A 15 count indictment was unsealed earlier this year charging Narducci and an associate named James Gallo with multiple crimes including the making of extortionate loans, conspiracy, and collections of loans by extortionate means. Both were arrested and are now awaiting trial. Each of the charges carries a maximum of 20 years behind bars so Phil could be looking at an extended stay if convicted. Seems like your typical Mafia case right? Well, not so fast it gets a little more interesting.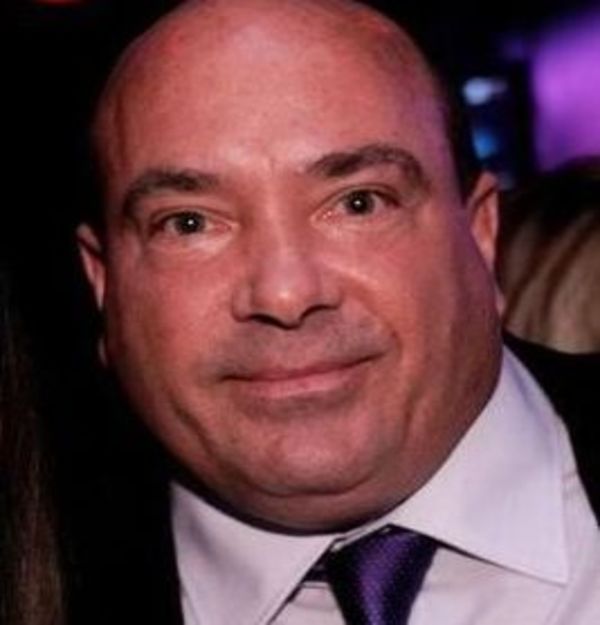 Prosecutors claim that Narducci loaned a large amount of cash ($20,000) to a borrower at an extortionate interest rate. The debtor now identified as South Philadelphia barber Rabih Masri in a recent Philly.com article began to miss payments causing his overall debt to climb to $115,000. Masri was a regular customer at Phil's new restaurant Chick's on Washington Avenue that's named after his father and former Cosa Nostra captain Frank "Chickie" Narducci Sr. According to court documents Narducci wasn't happy with Masri's inability to pay and tried to force him to sign a notarized loan agreement in a back room of the restaurant.
Marsi's refusal to sign the document led to a physical altercation between the two. Prosecutors claim Narducci began to yell and shove the man around and when Marsi tried to leave he threw him against a car, shoved his face into the windshield, accused him of being "a rat," and told him to go cry to the FBI. This didn't lead to any additional payments so Phil inlisted Gallo to help collect the debt according to prosecutors. By then Marsi had already taken Phil's words to heart and had gone to the FBI. He began to wear a wire and successfully recorded conversations with Gallo.
During one of the recorded conversation in which prosecutors claim was meant to intimidate Marsi Gallo said "He's a killer, you … idiot," in reference to Narducci on Oct. 27, according to excerpts quoted in court papers. "He's killed eight … people." Just days later during another conversation, while Marsi was cutting Gallo's hair he asked about signing the loan agreement telling him "I'm not saying that he won't come in and strangle you, but he's going to kill you." The feds supplied Marsi with $8500 used to make payments to Narducci over a three month period although he then missed additional payments which prompted more threats from Gallo according to court documents.
So here is where things take a bit of a turn toward getting a little weird even for the mafia in Philadelphia. Narducci's defense team claim that Marsi is not just a barber but is also a longtime FBI informant and a Lebanese National with ties to the Iran-backed, anti-Israel terror group Hezbollah. They claim that the feds snitch is a Middle Eastern terrorist and that it could make for a big impact on the outcome of the upcoming court case. Assistant U.S. Attorney John S. Han said during a recent hearing that "They think they're going to beat this case by saying he's a terrorist to inflame the passions of the jury. Clearly, that's their goal — make this case about terrorism, not about the facts of the case."
The defense also claims that the witness is a degenerate gambler who owed large amounts of money to Narducci that he couldn't pay so he ran to the feds.  According to Philly.com Narducci's lawyer Brian J. McMonagle told a U.S. District Judge that "It's unimaginable that the U.S. government would allow a terrorist to remain in the United States, allow him to use false pretenses to borrow money from business owners, indict the business owners, and hide from the jury the painful truth of this terrorist's subterfuge." It's unclear as to whether or not he was involved in any terrorist activity or ideology from the court filings but some parts of his sorted past did emerge.
According to the court documents, an immigration judge in the early 2000s questioned his credibility and accused him of trying to mislead to court. He claimed that he had been a member of a Shia political party and militia in Lebanon allied with Hezbollah but had only joined the organization because he was working as a spy for Israeli intelligence officers. The judge denied his bid for asylum. But the feds claim that since then he has worked periodically as an informant for the government in national security investigations, especially after 9/11 terrorist attacks. During his immigration fight, the FBI vouched for him saying that he was not a threat.
But the defense wants to use the immigration judge's years-old findings in an effort to challenge Marsi's credibility. McMonagle said that the witness lied under oath before and that his credibility is at the heart of this case. But prosecutors maintain that the defendant never lied about anything during his immigration proceedings. Prosecutors have moved to have the word "terrorist" banned from the trial in an effort to undermine the defenses current strategy. The Feds say it's nothing more than an underhanded attempt to smear his credibility and their witness who was known to US intelligence as a trusted source for past operations.
Well, there is no doubt the Philly Mafia has a colorful history and this court case will definitely add to it. It will be interesting to see just how much of this defense strategy actually makes it into the courtroom and if so could the court of public opinion sway a jury more so than any of the evidence in the case? Phil Narducci still maintains that he has gone legit since his release from prison in 2012 after spending 20 years behind bars for racketeering charges leaving his days in the Mafia behind him.
Mob Talk Sitdown with George Anastasia and Dave Schratwieser dug into the Narducci case and its twist and turns a bit in their last episode below.