Black Mass a new upcoming mafia movie stars Johnny Depp as infamous Boston mobster James "Whitey" Bulger. The movie is based on the book Black Mass: Whitey Bulger, the FBI, and a Devil's Deal
written by Gerard O'Neill and Dick Lehr. The movie is set to hit theaters in September and seems to be another very solid effort by Depp in the world of mob movies.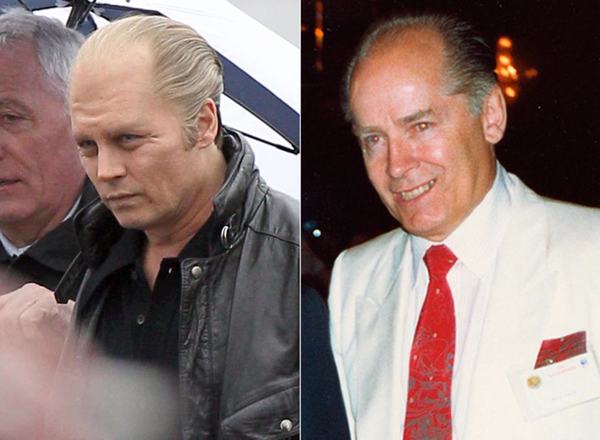 "Johnny Depp (left) as Bulger , Whitey Bulger (right)"
This is definitely one of the more anticipated 2015 mafia movies and should prove to be a great look into the life and times of Whitey Bulger. Here is the Black Mass official movie trailer so we can all get a sneak peak on the upcoming movie.