Here is an interesting new book about the Mafia named "Boxing and The Mob" that will be published in May.
When it comes to mafia books this is a subject that we haven't seen covered all that much so it should definitely be worth a read. For years now there has been speculation of rigged games and how Cosa Nostra has infiltrated major sports leagues in association with its illegal gambling rackets. But of all the major sports Boxing has always had more links to the Mafia than any other. Author Jeffrey Sussman has written an exciting, page-turner of a book entitled Boxing and the Mob: The Notorious History of the Sweet Science, which will be published on May 8. New York, NY — If you loved Goodfellas, Casino, and The Godfather, you will love Boxing and the Mob. This fascinating book is a history of the mob's involvement in professional boxing throughout the 20th Century.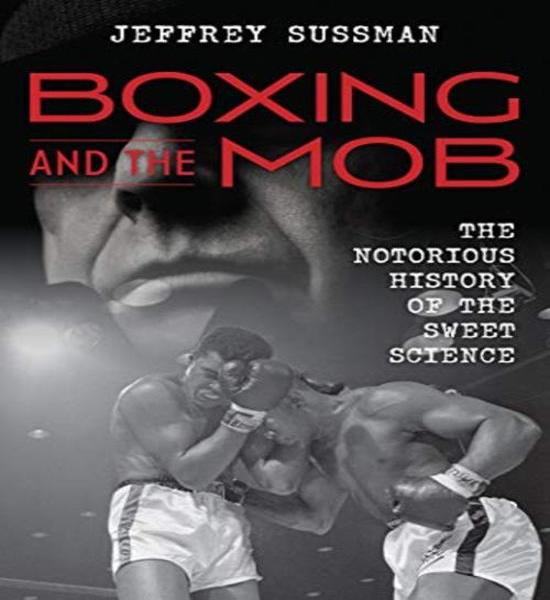 You will read about major organized crime figures such as Owney Madden (a former gang member, killer, and major bootlegger, who controlled the heavyweight division of boxing through much of the 1930s), Frankie Carbo (a member of Murder Inc. responsible for dozens of murders, including the killing of Bugsy Siegel and who controlled boxing during the 1950s and early 1960s), and Blinky Palermo (the numbers king of Philadelphia, frontman for Carbo, and fight manager who fixed every fight in which he had a controlling interest), and various others. You will read testimony by Sammy "The Bull" Gravano about how the mafia gains control of professional boxers.
In addition, there are fast-paced stories about how numerous champion boxers either caved into the American Mafia or stood firm against them. There is Jake LaMotta, the "Raging Bull," who had to throw a fight in order to get a shot at the middleweight title; there is Carmen Basilio, who stood up against the mob, refusing to pay them any part of his earnings; there is Sonny Liston, who was owned and eventually killed by the mob. Boxing and the Mob is the first book to cover a century of fixed fights, paid-off referees, greedy managers, and misused boxers. Organized crime and the world of boxing are intertwined with absorbing detail in this notorious piece of American history.
You can pre-order Boxing and the Mob: The Notorious History of the Sweet Science on here on Amazon.