Joseph "Skinny Joey" Merlino has been the topic of discussion when it comes to the Philadelphia mafia since his release from prison back in 2012 after serving 14 years. The former boss of the Philly mob has been in Boca Raton since his release on supervised release which ends next month. He has been rumored to still be the head of the mob family in Philly and many have speculated he could return once his supervised release ended and he was free of any stipulations. Merlino has maintained since he was released that his life in the mafia was over and he was out of the life one reason being as he stated: "there were too many rats around".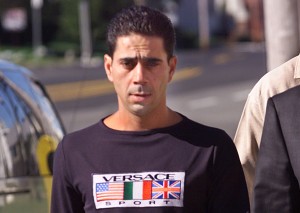 Now it seems Merlino may be staying down in Boca instead of returning to Philadelphia and maybe getting into to the restaurant business. Sources in Boca are reporting that former mob boss Skinny Joey and a group of investors are planning to open a high-end Italian style place. It is still unconfirmed and neither Merlino or his attorney have commented on or confirmed the business venture. No information is yet available as to a name but rumors of the location being  39 SE First Avenue in Boca have surfaced.
Merlino making Boca his permanent home and getting into the restaurant business may be a clear sign that he is out if the mob life and the Philly mob is moving on without him. But many believe he may still be pulling the strings from down in sunny Florida while members of his old crew including alleged acting boss Steven Mazzone handle things on the streets.
But it seems like a return to Philly may not be part of Merlino's plans and maybe age and wisdom has convinced him that its time to get out while he still can. Besides it doesn't seem like there is all that much left of the Philly mafia to be worth fighting for and with the old Scarfo era mobsters back on streets there could be even more competition for control of that shrinking pie.