This episode of Mob Talk with George Anastasia and Dave Schratwieser takes a look at the Joey Merlino sentencing and its impact on the Philly mob and more.
Joey was sentenced to 24 months behind bars after pleading guilty to a gambling charge in the East Coast LCN Enterprise case. As Merlino left the courtroom after sentencing it was typical Joey being Joey although the guys mentioned he seemed surprised he got the maximum. He will report to Bureau of Prison's in 45 days and will once again be a guest of the government. So what effect does that have on the streets in Philly? There were also more questions raised as to whether or not Merlino is actually still the boss.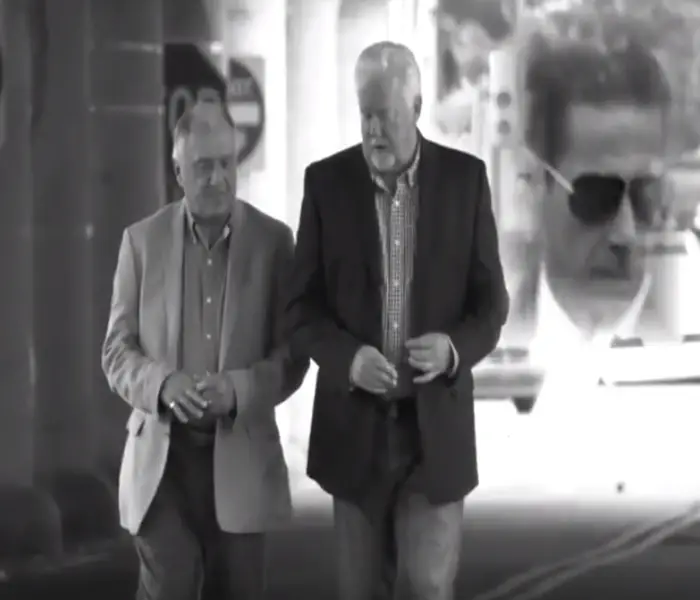 The guys also take a quick look at what's happening with the rest of the Cosa Nostra family. There doesn't seem to be a whole lot going on these days in the City of Brotherly Love at least from a mafia standpoint. There are certainly questions as to just how active the Philadelphia Mafia family is and what's left on the streets. This recent case with Joey shows that he was working with guys from other places including New York which may point to the fact that the Philly Mob isn't all that active today. Could things be slowly coming to an end in Philly or is this just a quiet reorganization?
Recent reports have pointed toward Michael "Mikey Lance" Lancelotti as possibly being the new street or acting boss of the family. Former Philadelphia Mafia capo from the Scarfo era Francis "Faffy" Iannarella also seems to be on the scene again according to the guys. He was part of a reported meeting that took place recently of high ranking mobsters including Merlino although its unclear as to whether or not he is even active within the organization.
We would also like to take a minute to send some thanks and well wishes out to Dave Schratwieser who is retiring after 33 years. It has been an honor for us here at About the Mafia to be able to share some of the work done by Dave and George via Mob Talk. Dave is an Emmy award-winning reporter but more so he has always been a classy and stand up guy and he will certainly be missed by those in Philly. Now that doesn't mean that Mob Talk is coming to an end as more episodes are on the way.