New England mafia captain Anthony "The Saint" St. Laurent who was suffering from multiple health problems passed away from natural causes this week.
According to reports, the 75-year-old mobster was rushed to the hospital on Sunday where he passed away. St. Laurent had just been released from prison a couple of weeks ago from a ten-year bid. The Patriarca crime family capo rose up through the ranks of the mafia over the years with mob activities dating all the way back to the 1960s. In his early years in Cosa Nostra, he served as a driver for Nicky Bianco a Rhode Island mafia leader and eventually became the point man for New England mob bookmaking and narcotics operations in and around Providence under former boss Raymond Patriarca.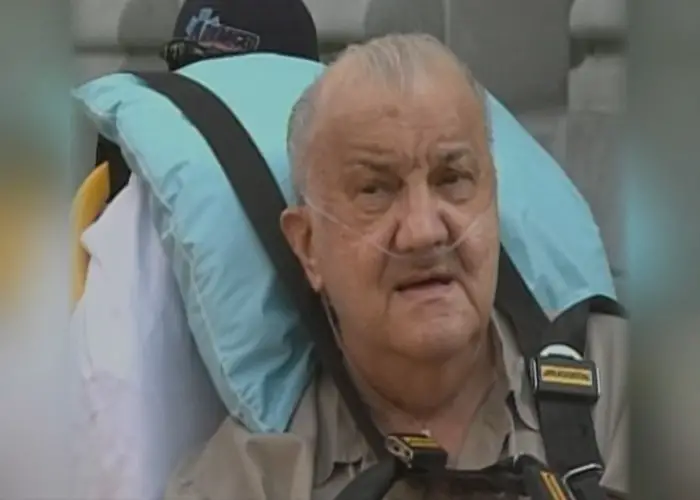 "Anthony "The Saint" St. Laurent"
The Saint had a long criminal history which included admitting to trying to have fellow Cosa Nostra mobster Robert "Bobby" DeLuca killed for accusing him of being a government informant. He was convicted of extortion back in 1999 which got him six years in prison and he lasted only a year after his release in 2005 once again being convicted of extortion. It was in the mid-2000s during a short stretch on the streets when he unsuccessfully tried to have DeLuca murdered mistakenly approaching two FBI informants who were wearing wires requesting they handle the contract. He wanted DeLuca to be shot in the head right after delivering the message "this is from the Saint." St. Laurent believed DeLuca had tried muscling in on his territory while he was in prison and begun spreading rumors about him being a rat.
It was DeLuca who would ironically become the rat going into the witness protection program five years ago. There were plenty of rumors as to whether or not St. Laurent was also a rat and according to some reports DeLuca even had an affidavit signed by former Boston mobster turned informant Stephen Flemmi explaining that in 1988 he told a corrupt FBI agent that St. Laurent was a confidential government informant. So far none of the rumors have been substantiated although there were definitely those in and around the Patriarca family asking plenty of questions.