Joseph F. Gagliano a known member of the New Orleans mafia has been sentenced to two years in prison on weapons charges. Believed to be one of few remaining made members of the New Orleans mob he is the son of former New Orleans mafia underboss Frank "Fat Frank" Gagliano. The mafia in New Orleans also known as the Marcello family after its one time powerful boss Carlo Mercello is believed by many including law enforcement to be defunct.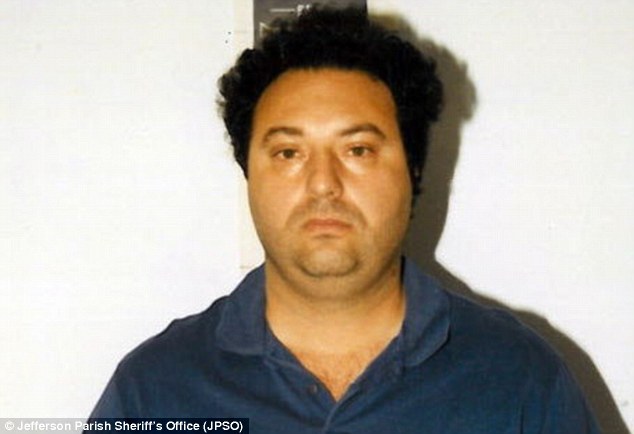 "Joseph Gagliano"
Joseph was part of a racketeering case back in the 1990's along with his father and former New Orleans mob boss Anthony Carollo. Working along with the Gambino crime family in New York they skimmed millions of dollars from a video poker company named Worldwide Gaming. According to the feds that case was the nail in the coffin for the Big Easy based crime family.
Fat Frank passed away in 2006 and Carollo in 2007 and it seems any remaining crime figures from the family including the younger Gagliano fell out of the criminal limelight. Until this latest case involving Joseph and Dominick Gullo who were pulled over for driving a fan that contained what prosecutors claimed were make shift gun ports and were in possession of a sniper rifle. There was a sawed off chair facing a sliding glass window which prosecutors hinted was a setup for some nefarious purpose.
Defense attorney Pat Fanning claimed that the van was being set up by the two men for a new snowball business they were getting into. Prosecutors never offered an exact theory as to what they thought the van was to be used for but they believed the pair had been plotting something much different then snowball sales. The van had stolen plates and neither of the defendants offered up the snowball business theory when pulled over by Jefferson Parish Sheriff's deputies.
Gagliano having been convicted in two previous racketeering cases ended up being charged with transporting a firearm as a felon and aiding in the possession of an unregistered firearm. Both men plead guilty and Gullo who had no previous criminal record received a five month sentence for possession of an unregistered firearm. The current status of the New Orleans mafia is often disputed as some believe the family remains small but active in some capacity while others point to lack of any formal hierarchy in place or recent known activity as clear indicators the mob family no longer exists.