Infamous Boston mafia boss James 'Whitey' Bulger was killed in a West Virginia prison on Tuesday.
He was killed just one day after being transferred to the new facility according to the Bureau of Prisons. The 89-year-old mobster has spent the last seven years behind bars. Whitey Bulger eluded law enforcement for more than 16 years before finally be captured back in 2011. He was sentenced to life in prison in 2013 for his role in various crimes including 11 murders while he was the boss of Boston's Winter Hill Gang. According to reports Bulger was beaten to death by inmates with possible mafia ties.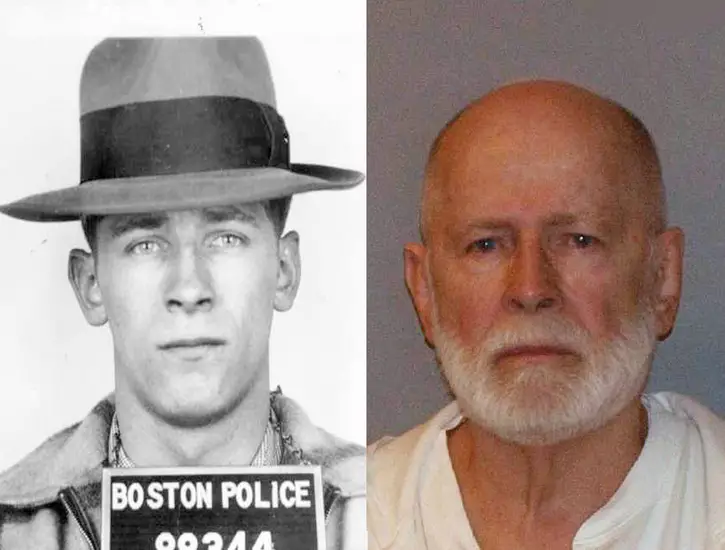 US Attorney for the District of Massachusetts Andrew Lelling said in a statement "We received word this morning about the death of James Bulger, Our thoughts are with his victims and their families." Whitey Bulger has been housed at prisons in Oklahoma, Florida, and Arizona during the last seven years. The reasons for his latest transfer remain unclear and there has been no word from the Bureau of Prisons. According to the report Bulger was found unresponsive at around 8 a.m. and was pronounced dead after life-saving measures failed. The Bureau of Prison said that no other staff or inmates were injured.
The FBI has reportedly launched an investigation into his death. Bulger's life in organized crime was both deadly and deceitful. In the end, he was known not only as a criminal but also as a fugitive and a federal informant. His death marks the end of what has been one of the more interesting criminal stories of all time.
Update:
According to new information out Fotios "Freddy" Geas of Springfield is under investigation in connection with Bulgers murder. The 51-year-old Geas is currently serving a life sentence for his role in the murder of former mob boss Adolfo "Big Al" Bruno. Some still unsubstantiated reports are that Freddy Geas has already admitted to and taken credit for the attack. A possible motive for the attack may have been Bulger's past as an FBI informant.