Charles (Chuckie) Russell a reputed soldier in the Chicago mafia was captured on undercover recordings bragging about a plan to rob an elderly suburban lawyer according to prosecutors.
The 67-year-old wiseguy was formerly arrested on gun charges after he allegedly showed up to purchase eight guns from an undercover federal agent at a South Loop deli according to Chicago tribune report. Russel is an alleged member of the infamous Grand Avenue crew of the Chicago Outfit currently led by his brother-n-law Albert Vena who also serves as Cosa Nostra families street boss. The widely feared mafia crew has been led in past by mafia heavyweights such as Joey (The Clown) Lombardo but has fallen on hard times of late losing multiple members in recent cases.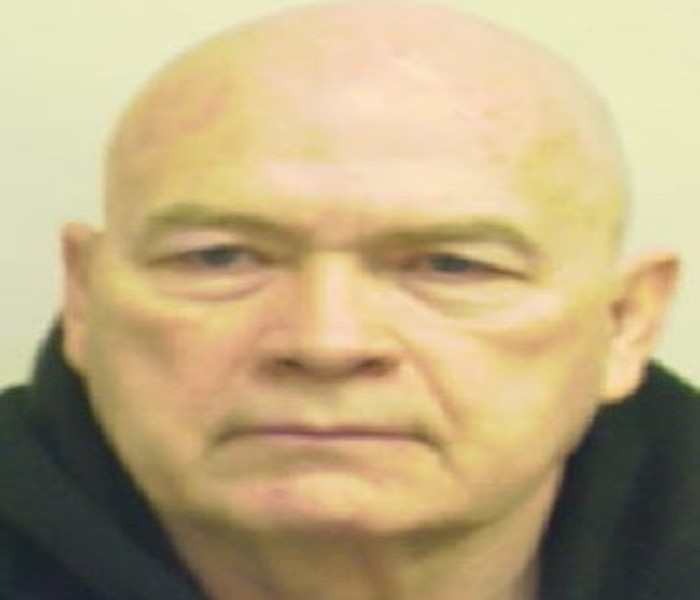 "Charles (Chuckie) Russell"
According to the report, a confidential informant tipped off the A.T.F. about Russell bragging that he was a high-ranking member of the Chicago mob. He told the informant during a meeting at a coffeehouse that he was the leader of a prolific burglary gang called the "Bishop boys" that was responsible for lots of burglaries and home invasions. In December the informant set up a meeting with Russell and an undercover agent who secretly recorded Russell talking about his plans for the upcoming robbery of the lawyer. He believed that there could have been as much as $750,000 in cash in the lawyers home safe and that he had been casing the house for years along with an ex-girl who was on the inside and knew the location of the safe and other valuables.
In court filing, Russell was quoted as telling the informant "Nothing gets my juices flowing like putting a gun to someone's head, taking their stuff, and making it mine, It will be a great Christmas, I'm telling you." He also was quoted as telling the informant and undercover during their meeting "If he doesn't open it, we're gonna make him open it," Russell said, according to the complaint. "They always open for me, believe me. I bring my butane torch, put it on the bottom of their feet, they open it." Russell wanted the two men to help with the robbery telling them his crew would be equipped with the proper tools to avoid detection including police scanners.
Russell then talked to the undercover agent about a plan to purchase firearms from him. A second meeting was set up between the three men at an Inn in Jefferson Park where the alleged mobster gave the agent a list of guns he was looking for that included AK-47's and Uzi's. He also handed the agent a driver's license of a man then showed him a cell phone photo of a bullet-riddled car which Russell said was "some decent work" of his saying the guy was "no longer with us." He went on to say "All (expletive) blood and brain all over the (expletive) seat, Went right through his head and out that side. Take (the car) and drop it off in the black community, and someone else gets caught with it" according to the complaint. Chicago PD would later confirm the man depicted on the license was indeed killed in November.
The recording also captured Russell saying "The fun for me is the score, That's how I get my adrenaline. … You know how long it takes to come to down for me? I counted money one night for so long my hands were filthy."  He has a long criminal past including an aggravated criminal sexual assault conviction back in 1992 that landed him a 35-year prison sentence. He beat an attempted murder charge in that same case and was let out on parole back in 2011. Russell's arrest is the latest blow to the mafia crew but may not be the last as rumors continue to swirl about potential indictments which may involve Vena who has been in the feds crosshairs for some time now.