Detroit mafia brothers Giuseppe "Joe the Hood" D'Anna and Girolamo "Mimmo" D'Anna are finally set to begin their racketeering and extortion trial in October.
The Detroit mob duo was indicted by the feds back in 2013 but was able to delay the start of the trail through various legal motions and continuances. Guiseppe D' Anna is a reputed capo for the mafia in Detroit heading up the Zip faction of the family while his brother Mimmo D'Anna is an alleged soldier.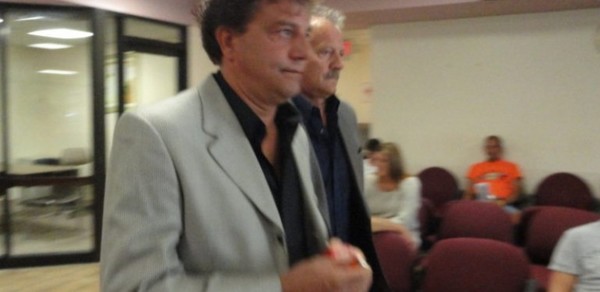 "Girolamo D'Anna (front) and Giuseppe D'Anna (back)"
The brother were charged with attempted murder by the state for the 2011 near death beating of Pietro Ventilmiglia a rival business owner. Ventilmiglia owned Nonna's Italian Kitchen a restaurant which sat across from Tirami Su Ristorante the headquarters of Joe the Hood. After rebuffing shake down attempts and warning to shut down from the mafia brothers Ventilmiglia was beaten with wooden baseball bats inside his restaurant in front of onlookers.
The state trial ended with plea deals and the mob duo getting sentences of less then three months each in prison and some home confinement. The feds then decided to hit them with racketeering and extortion charges and now they each face up to 20 years in prison. The brothers are first cousins of Salvatore D'Anna a mob boss in Sicily and nephews of now deceased Detroit mafia capo Anthony "Tony Cars" D'Anna.