Ernesto Fazzalari a top Ndrangheta mafia boss and the second most wanted fugitive behind Sicilian mafia boss Matteo Messina Denaro has been captured.
Fazzalari has been on the run for more then 20 years and is known as a merciless killer according to prosecutors. The Calabrian mafia boss was caught by the Carabinieri (paramilitary police) on Sunday at a hideout in the Calabrian mountains as he slept. Federico Cafiero De Raho a prosecutor in Reggio Calabria said Fazzalari was a protagonist of the bloody Ndrangheta turf war back in 1991-1992 that left many dead in the Taurianova town area of Calabria. CarabinieriCol. Fazzalari has been convicted of multiple murders, attempted murder, extortion, and for being a member of the mafia.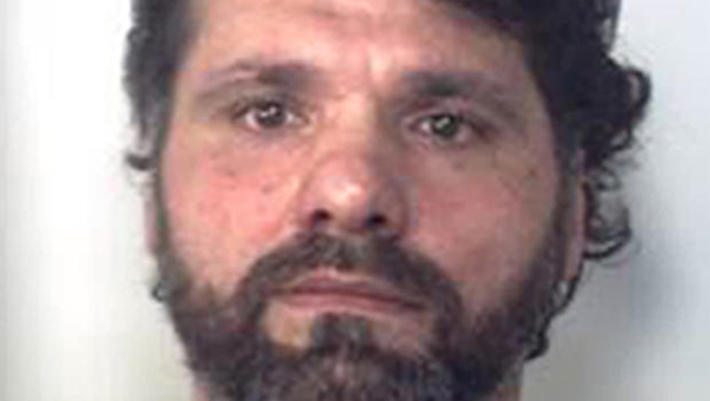 "Ernesto Fazzalari"
The powerful mobster went into hiding back in 1996 before he could be put into prison for his crimes and now faces a life sentence. He was found sleeping along side of a 41 year old woman police labeled as his companion with a pistol and two loaded magazines but never got a chance to use them. According to authorities the mobster was able to avoid capture with the help of the mob code of silence known as "Omerta" and complicity of local citizens in territory he and his mafia allies fiercely controlled.
According to authorities going "on the run" for organized crime members in Italy seldom means them leaving their own turf. They are often captured living and conduction business while being protected by locals and the criminal organization in the middle of their power base. They feel more protected in their own territory by their people then they do on the run in other parts of the country or the world says authorities. Two prime examples of this were Salvatore "Toto" Riina in 1993 and Bernardo Provenzano in 2006 both captured smack dab in the middle of their strongholds of Palermo and Corleone.
The Ndrangheta has become Italy's most powerful crime family and have grown into a powerful worldwide crime syndicate. It's power base started in Calabria up through Northern Italy but as they began to control major drug markets including the majority of the cocaine trade in Europe they quickly spread their influence to other countries including the United States, Canada, Australia, and South America.