Anthony "Little Anthony" Pipitone a captain in the Bonanno crime family of the New York mafia is headed back to the slammer after a judge decided his sentence was fair.
He was previously sentenced to two years in prison for violating the conditions of his probation that prohibited him from hanging out with his fellow mobsters but challenged the sentencing decision. The NY mafia capo was busted attending a Bonanno family Christmas Party and having two other meetings with mafia members over a nine month period. Pipitone served 46 months in prison for a 2004 knife attack on some kids he mistakenly fingered for some broken windows on his Napa & Sonoma steakhouse in Queens.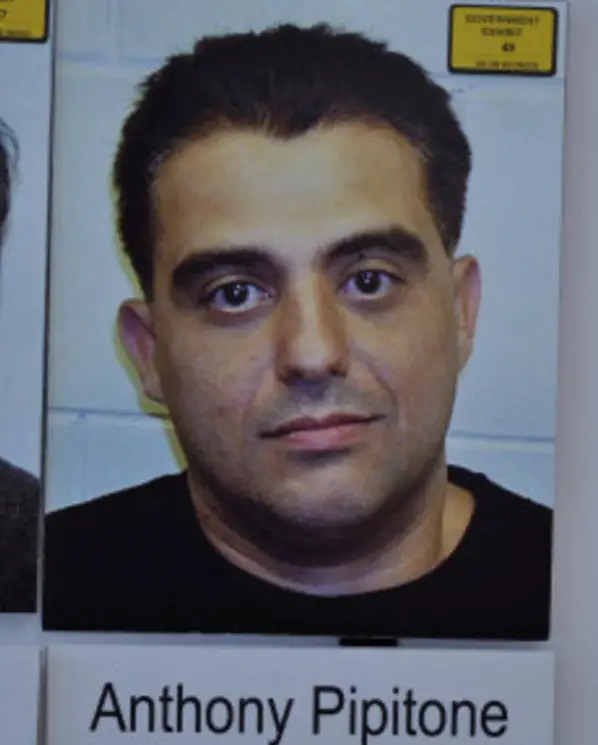 Brooklyn federal judge Nicholas Garaufis blasted the wiseguy for what he called brazen disregard of court orders. He said the mafia captain claimed he was done with his mobster lifestyle after his last conviction and then turned around and abused the court's trust. The judge said, "The defendant has not given any indication to me that he is willing to extricate himself from the Bonanno family." It seemed like a long shot that the New York mob captain would have left the mob life he is so deeply rooted in.
Pipitone was just one of multiple Bonanno family members headed back to prison for parole violations relating to mandatory attendance to last Decembers Christmas Party. He challenged the length of his sentence as two of his fellow captains were only sentenced to a year and a day each for the same offense. Members of the NY Mafia family attended the party to pay tribute to the newly installed acting boss Joseph Cammarano Jr.