One of Italy's most wanted fugitives Ndrangheta mafia boss Antonio Pelle has been captured after being on the run for the last five years.
Pelle 54, was found hiding in a bunker at his home built between his sons room and a bathroom. The Ndrangheta boss climbed out on the top of an armoire that was used to shield the home bunker surrounded by law enforcement. He was sentenced to 20 years behind bars for mafia association and trafficking of arms and drugs but escaped during a hospital visit in 2011. According to law enforcement, the boss of the Pelle-Romeo clan of San Luca was one of the countries most dangerous mafia fugitives.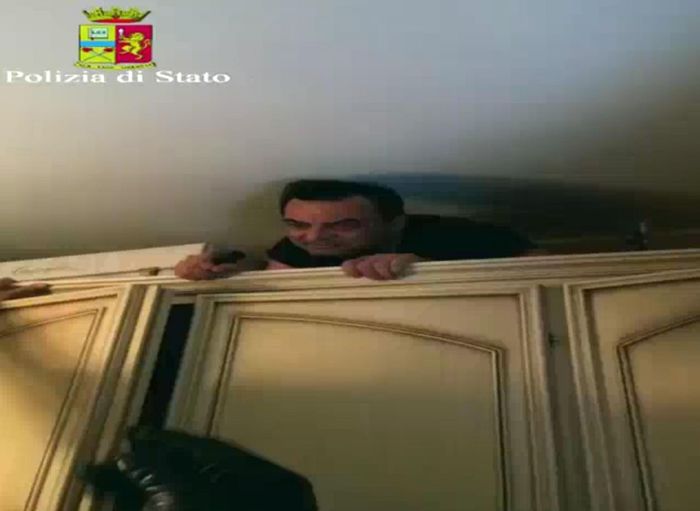 The Pelle-Romeo clan was locked in a long bloody mob war with the rival Nirta-Strangio clan when things erupted in 2007 leading to a massacre in Germany. The vendetta led to six people being murdered in front of an Italian restaurant bringing international attention to the Ndrangheta and it's bloody and violent reach. The Calabrian mafia is now considered to be the most powerful mafia family in Italy surpassing the Sicilian mafia. It has become one of the world's largest cocaine traffickers as they continue to establish themselves in other countries including the United States and Canada.
According to law enforcement sources in Reggio Calabria Pelle was one of the last strategic protagonists of the mafia feud.