A judge has denied a bid for compassionate release from prison for Bonanno crime family mobster Ronald "Monkey Man" Filocomo.
The 66-year-old Bonanno family associate admitted to whacking mafia capo Dominick "Sonny Black" Napolitano back in 1981. Sonny Black was killed by his New York mafia pals as retribution for introducing FBI undercover agent "Donnie Brasco" to the Cosa Nostra family. Filocomo also plead guilty to racketeering charges and was sentenced to 20 years behind bars. He only has four years remaining on his sentence but is requesting an early release due to various medical problems although none of them seem life threatening.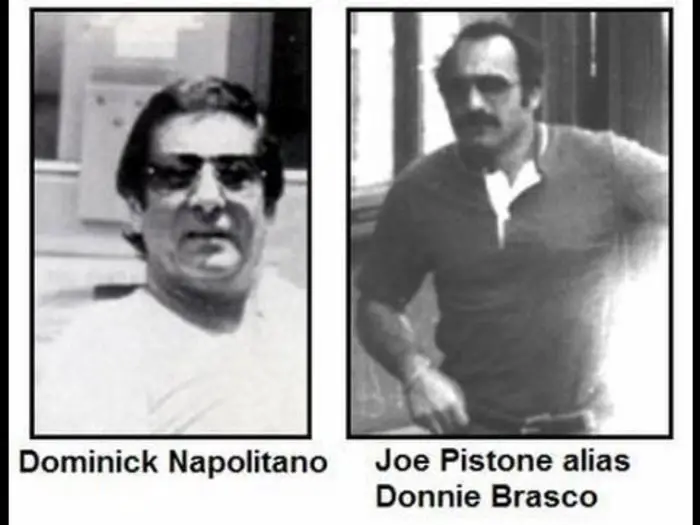 According to reports, the mob hit on Napolitano took place in the basement of Filocomo's parent's house in Staten Island. Filocomo along with former Bonanno capo Frank Lino shot Napolitano to death. Even after the hit Filocomo was still unable to become a made man in the mafia because he was a former corrections officer before his days with the Bonanno family. The investigation into the case inspired the hit 1997 movie Donnie Brasco starring Jonny Depp and Al Pacino. Filocomo sent Federal Judge Nicholas Garaufis information on classes he had taken behind bars and assertions that he was a well liked prisoner by both staff and inmates in a letter from his Miami federal prison.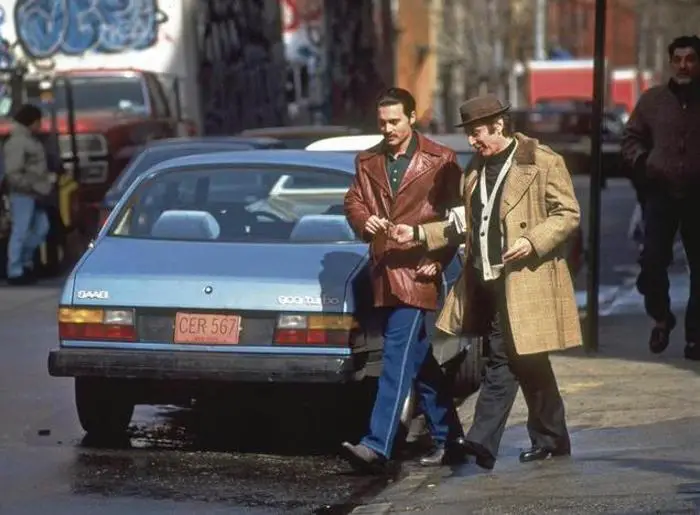 "Johnny Depp, Al Pacino (left to right) on the set of Donnie Brasco on Mulberry Street, NY"
Judge Garaufis denied the request noting that a request for early release must come from the prison warden and not the inmate.