According to reports Peter Limone the alleged boss of the New England Mafia also known as the Patriarca crime family has passed away.
The 83-year old reputed mobster had been battling cancer for the last five years before finally succumbing to the disease according to his obituary. According to the feds, Limone acted as the Cosa Nostra families consigliere for years before taking over as the boss in 2009 after the retirement of former boss Luigi Manocchio. This signaled a shift in the organized crime families power base from Providence, Rhode Island back to Boston where it currently remains. The feds still consider Limone to be the current boss of the family although acting boss Carmen "The Big Cheese" Dinunzio is believed to now be in control.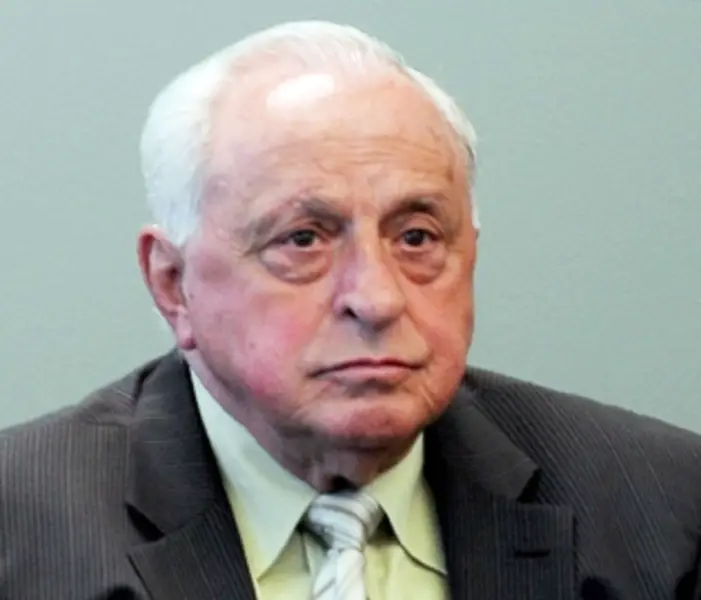 "Peter Limone"
The aging mobster's health and legal troubles is believed to have limited his capacity as boss and his role inside the mafia family over the last few years. Various sources reported that Limone had retired and had become somewhat of an unofficial consigliere and counsel for DiNunzio allowing him to take the reigns. The current family administration is believed to also include underboss Matthew Guglielmetti Jr and consigliere Joseph "Joe the Bishop" Achille. Limone may be best known for the fact that he spent 33 years behind bars for a murder he didn't commit. In 1968 Peter and three others were found guilty of murdering Edward "Teddy" Deegan back in 1965 and sentenced to death although that sentence was later overturned to a life sentence.
There was only one problem Joseph Barboza the FBI informant who fingered Limone and company for the murder lied in an effort to protect a mob hitman who he was friends with that had actually taken part in the hit. The FBI set up the four men to take the fall hoping to protect their informant. By the time evidence was discovered that proved Limone and the others had been framed two of them had already passed away behind bars. Peter was released from prison in 2001 with an apology from the FBI along with a massive sum of $26 million dollars for his troubles. Although he had become wealthy he remained loyal to the mafia family that stayed loyal to his real family during the years he was locked away and stepped back in as consigliere.
Limone was arrested in 2009 and charged with extortion, illegal gambling, and loan-sharking and was sentenced to five years probation in 2010 after pleading no contest. He was also sentenced to 2.5 years in a county jail but that sentence was suspended as long as he complied with the term of his probation. He was ordered to avoid contact with known mafia figures and agreed to wear an electronic monitoring bracelet which also affected his ability to run the New England mob family. By the time his probation ended his health was in decline which seemingly forced him to take a step back from running things. It is unclear as to exactly when he stepped back from his capacity as boss clearing the way for a new Patriarca family administration.