Chicago mafia captain Albert Vena is the focus of an ongoing criminal inquiry which may include information from former mob lieutenant turned rat Jeff Hollingshead and wife Jillian according to sources.
Dubbed by Chicago media as the most dangerous man in the city Vena heads the Grand Avenue crew of the Chicago mob. The Hollingshead's already dealt a blow to the Chicago outfit helping to take down Grand Avenue mobster Robert "Bobby Pinocchio" Panozzo. According to law enforcement sources, the feds are now pushing the mob couple for information on Vena as reported by Scott Burnstein and his gangsterreport.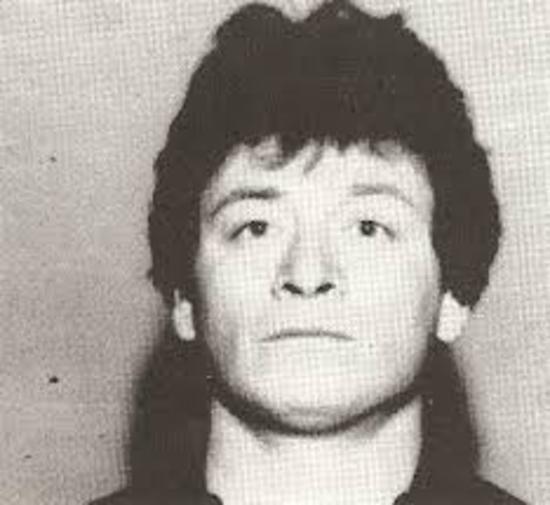 "Albert (Albie the Falcon) Vena (mugshot)"
Jeff Hollingshead was pinched back in 2009 on racketeering and home invasion charges but was released on bond while awaiting trial. But in 2013 his bond was revoked on charges of firearm possession and he was sent back to prison leading to a series of events ending in him cooperating with the feds. Right after being locked up on the firearms charge his old boss Panozzo made sexual advances against his wife Jillian and later staged a robbery of the couple's home. Authorities received information from mob informants that Panozzo sent mob associates including Paul Koroluk to steal cash and jewels from the couple's house.
Hollingshead's wife Jillian decided to go to the feds after the request for the stolen property to be returned were ignored and Panozzo's sexual advances continued. She then convinced her husband who is facing a 40 year sentence to turn rat and the couple help the feds set up a robbery sting which netted Panozzo and his crew. Jillian also supplied the feds with what they believed to be a hit list of witnesses in the case against her husband. The feds believe Panozzo was attempting to locate these witnesses to kill them before they could supply feds with any testimony.Hollingshead admitted the list was supplied to him by a mafia lawyer and told to give it to Bobby that he would know what to do with it.
The criminal investigation into Vena has been ongoing for months and is reported to involve multiple agencies. The criminal probe may also prove to be a problem for Vena's No.2 Christopher Spina. Known as Christy the Nose, Spina acts as Vena's buffer delivering orders and messages from the Chicago mafia capo to others within the family. The 62 year old Spina has long been suspected of being an Outfit wiseguy, but has yet to be convicted of any mob crimes. If indictments are handed down that include both Vena and Spina it would be a real blow to the infamous Grand Avenue crew and the mafia in Chicago as a whole.