Girolamo "Mimmo" D'Anna and Giuseppe "Joe the Hood" D'Anna alleged members of the Detroit mafia have agreed to a plea deal and are headed to prison. The Sicilian-born
The Sicilian-born Detroit mob brothers agreed to plead guilty in their racketeering case which included the beating of a rival restaurant owner they were attempting to shake down. According to reports, Joe D'Anna is a captain of an eastside crew in the Cosa Nostra family and could do from three to five years behind bars while his brother Mimmo D'Anna is looking at a likely sentence of no more than three years.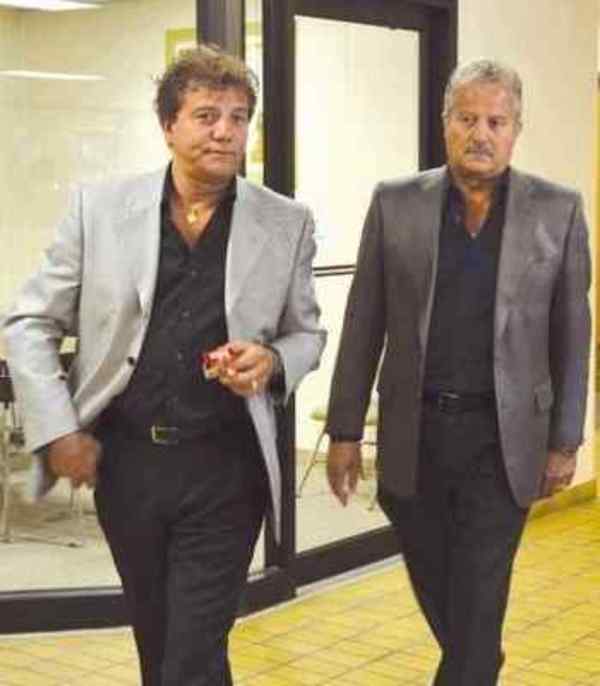 "Mimmo and Joe D'Anna"
The brothers were convicted of the 2011 assault in a state case about five years ago but were issued a very controversial plea and each served only four years in county jail and some home confinement. The feds were not satisfied with the state's punishment and later dropped a RICO case against the mafia duo in 2013. According to the feds, Joe D'Anna brutally attacked fellow restaurant owner Pietro Ventimiglia with a baseball bat. The restaurant owners place named Nonna's Italian Kitchen was located across the street from a restaurant owned by the D'Anna brothers and were trying to get him to pay a street tax for over two years.
Joe beats the man leaving him with cracked ribs, cracked skull, and other broken bones while his brother Mimmo stood watch at the door according to court documents. As he hit the man in the face, head, and body threatening to kill him and his family back in Italy if he didn't pay up, he screamed at the man "Don't you know who I am?." The brothers are nephews of former Detroit mafia capo Anthony "Tony Cars" D'Anna and were close to former Detroit mob boss Giacomo (Black Jack) Tocco. Black Jack passed away in 2014 but according to Scott Burnstein and his Gangsterreport one of his last acts as boss of the mafia in Detroit was to promote Joe D'Anna to captain.
UPDATE:
A correction to the previous report as the charges against Girolamo (Mimmo) D'Anna have been dismissed as part of the plea deal reached by his brother. So only one of the D'Anna brother will head off to prison.