Fugitive mafia boss Vincenzo Macri has been arrested in Guarulhos International Airport near Sao Paulo, Brazil according to Brazilian and Italian authorities.
Macri has been described as a top boss of the Commisso crime clan of the Calabrian Mafia also known as the Ndrangheta. Authorities took the mobster into custody at the Sao Paulo airport after showing them an identity document with a false name. According to reports, he was attempting to fly to Caracas, Venezuela where he is believed to have been living for some time now. He will be extradited to Italy where he has been wanted on international drug trafficking charges since 2015.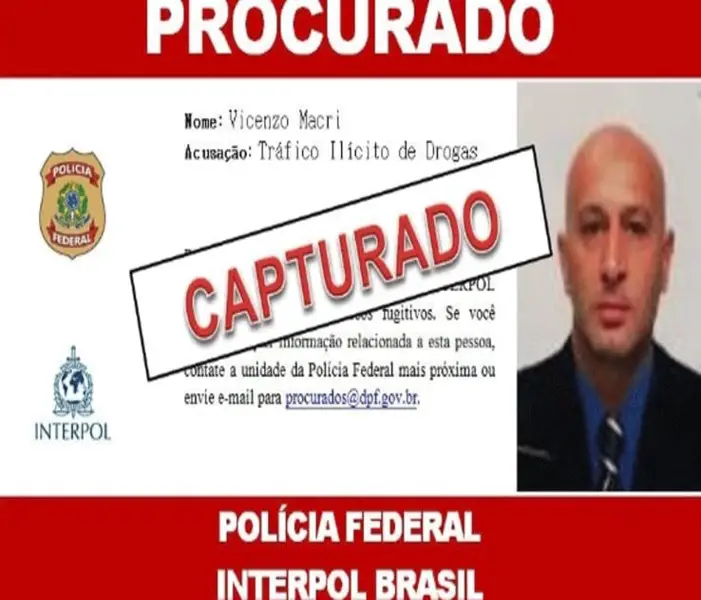 Vincenzo is the son of former Calabrian mafia leader Antonio Macri who was killed back in 1975 during a Ndrangheta turf war. According to Italian authorities, Marci was in charge of managing the international affairs for the Ndrangheta and participated in drug trafficking activities in various countries including Morocco, Dominican Republic, and Italy from 2004-2015. The Ndrangheta has become the most powerful organized crime syndicate in Italy mostly due to their dominance of the drug trade.  This will surely be seen as one of the more high-profile arrests related to the Italian mafia so far this year.