John "Sonny" Franzese the infamous underboss of the Colombo crime family is scheduled to be released from prison on June 25th.
The 100-year-old mobster is currently being held at the Federal Medical Center in Devens, Massachusetts and is the nation's oldest federal prisoner. When the high-ranking New York mafia leader went on trial back in 2010 and was sentenced to eight years behind bars for shaking down strip clubs and a pizzeria many doubted he would make it out considering his advanced age and multiple health problems. But the oldest Mafiosi to ever be locked up keeps finding a way to beat the odds. Franzese had petitioned the court a year ago for a compassionate release due to his failing health but was granted no such mercy due to his extensive criminal record.
"John Franzese"
According to reports, the aging mobster is now confined to a wheelchair along with being both deaf and blind. Although it was his own son and namesake John Franzese, Jr. who testified against him back in 2010 convincing jurors that Sonny was not the ailing man he seemed to be. In one of his criminal trials, evidence suggested that Franzese may have whacked as many as 50 people during his storied career in Cosa Nostra. The FBI captured him on a secret recording once discussing with mafia underlings the chopping up of a body in a backyard kiddie pool and then drying out the pieces using his microwave.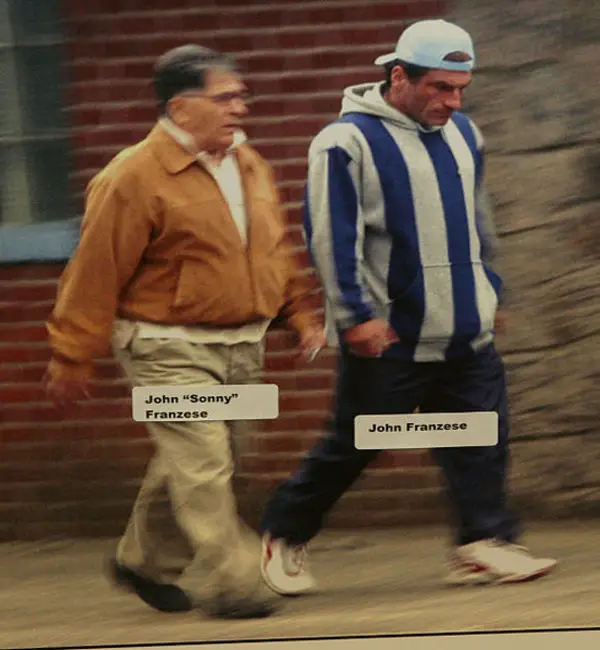 It seems that his advanced age and declining health may have finally caught up to the elder mobster and it seems unlikely that he can maintain a role in the Colombo family upon his release. But Sonny has proven experts wrong on many fronts over the years that it is impossible to completely rule out the chance he could remain somewhat of an advisor to the family in some capacity esp if his current health conditions have been somewhat exaggerated which has been common over the years when it comes to aging mobsters. Although the feds still consider him to be the official underboss of the NY Mafia family his days as one of the high-ranking leaders within the organization are clearly behind him.
In a lifestyle filled with so much violence and treachery, it is remarkable that a man who holds so many mafia secrets and certainly created his share of enemies has survived this long. No doubt about it Franzese has been and always will be a New York Mafia and organized crime legend!