Jacques Desjardins the older brother of Raynald Desjardins a former Montreal mafia leader has been reported missing according to authorities.
The 68-year-old Desjardins left home in Laval to go to an appointment on the morning of October 30 and has not been heard from since. According to reports his abandoned vehicle a 2016 white Volkswagen Passat was found parked on a residential street in the Sainte-Rose sector and his relatives now fear for his safety. An investigation into his disappearance led by the major crimes unit of the Laval police has been launched. Jacques had ties to his brother Raynald's criminal organization and was known as a drug importer since the 1990s according to authorities.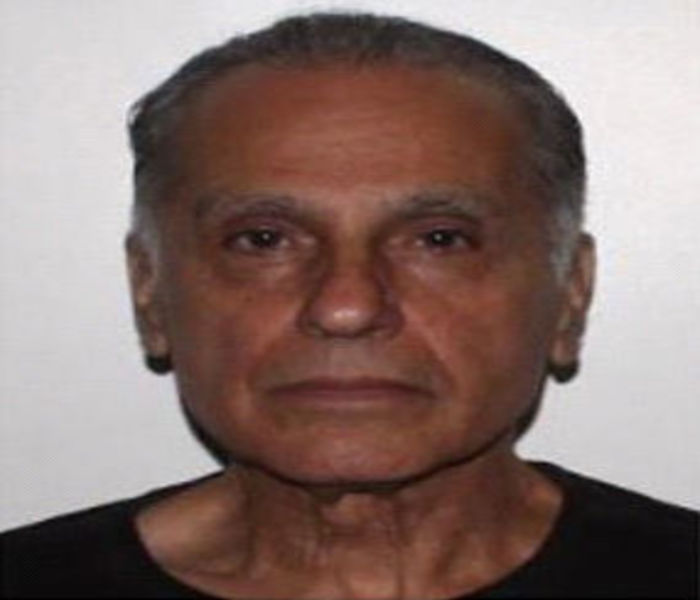 "Jacques Desjardins"
Raynald was a key player in the ongoing Montreal mafia war and is now serving a 14-year sentence for the 2011 murder of aspiring mafia leader Salvatore Montagna. The attacks on the Rizzuto crime family led to a bloody mafia war that has claimed the lives of those associated with Desjardins including Joe Di Maulo a former mafia leader murdered in 2012 and Gaétan Gosselin a long time friend and confidant killed in 2014. So far there is no evidence linking Jacques Desjardins or his disappearance to the ongoing mafia conflict although it is a theory which cannot be overlooked considering his ties to the organization and previous reprisals.
He has been arrested on drug-related charges multiple times and was convicted back in 1997 spending four years behind bars. His latest arrest happened in Lima in 2012 in a case involving the exporting of cocaine from Peru to Canada. He was suspected of financing the drug operation although he was never formally charged by Peruvian authorities and was released by authorities and allowed to return to Canada in 2013. Although his name often accompanied by his brothers appeared on organized crime charts in the 1990s he has been somewhat off the radar it seems in recent years.
The status of the Montreal underworld is still uncertain but the violence between the rival mafia factions has lessened over the past few months. The attacks on the Rizzuto family which many believe was backed by the Ndrangheta has taken a toll and the once powerful organization previously led by deceased godfather Vito Rizzuto has seemingly lost its grip. Perhaps the recent calm is a signal that a deal has been struck between the rival factions bringing an end to the conflict and clearing the way for new leaders of the Montreal mafia to emerge. Regardless of whether the mob war is at an end or not it seems like only a matter of time before we see a changing of the guard although who is next in line to take control is still a mystery.