A Brooklyn federal judge sentenced John Gotti the 24-year-old namesake grandson of the late Gambino crime family boss to five years in federal prison.
He was sentenced for his role in a 2012 road rage arson attack ordered by Bonanno crime family captain Vincent Asaro. The 82-year-old mobster sent mafia underlings including Gotti to firebomb the car of a motorist who cut him off in traffic. Asaro admitted to giving the order and was himself sentenced to eight years behind bars last December. The mafia scion has been referred to as a mob associate although its unclear as to whether or not he has any official links to any of New York's Cosa Nostra families.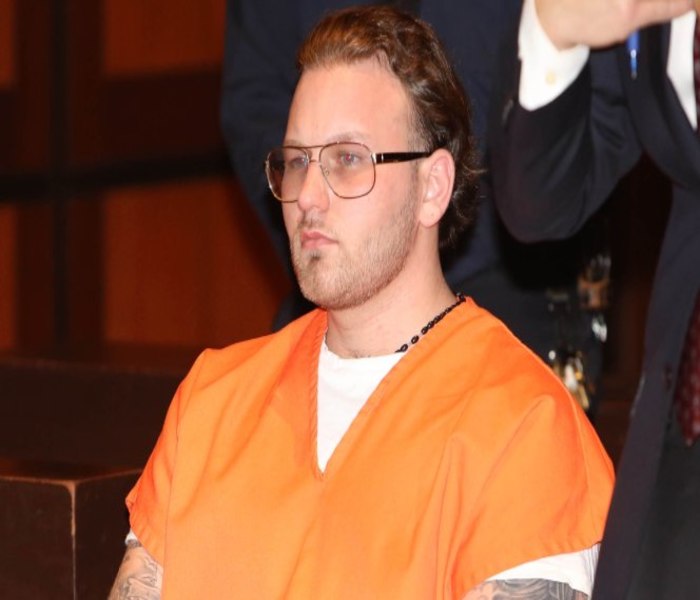 Gotti had already been hit with an eight-year prison term last March after he plead guilty to drug charges. He was in the process of heading to prison to start that sentence when he was hit with the arson charges. In the drug case, Gotti was caught on a secret wire just like his grandfather was years ago. He bragged about extensive drug sales that were allegedly totaling up to $100,000 a month and estimated that he had made roughly $1.6 million annually. The Brooklyn judge decided that two and a half years of his arson case sentence can be served at the same time as his previous drug sentence.
The remaining two and a half years of his five-year bid will be added on the end of his eight-year sentence. He will also have to forfeit $27,000 in restitution to pay for the car that was firebombed. He will also be subject to a curfew upon his release. The young Gotti blamed much of his troubles on his struggle with opioid addiction but said in court that he was now in a good place. He apologized to the large gathering of family that attended including his father Peter Gotti and said "I look forward to the years to come. I know when I leave here I can give back to the world."
As the defense pleaded for leniency the prosecution made not that at the time of the arson and a robbery Gotti was a part of just weeks later he had yet to spiral into addiction. Instead, prosecutors said he had committed the crime not because of an addiction but out of allegiance to a violent member of the New York Mafia.  Just like old times the name John Gotti is part of the mafia news!