According to reports, the murder of alleged Gambino crime family leader Frank Cali was captured on a security camera outside his home.
The 53-year-old mobster was shot to death outside of his Staten Island home around 9 PM on Wednesday. The video of the Frank Cali murder reportedly shows him emerging from his home apparently responding to his Cadillac SUV being rammed into by a pickup truck. After exiting the home he makes his way down the driveway where he speaks with the individual in the pickup according to the NYPD Chief of Detectives.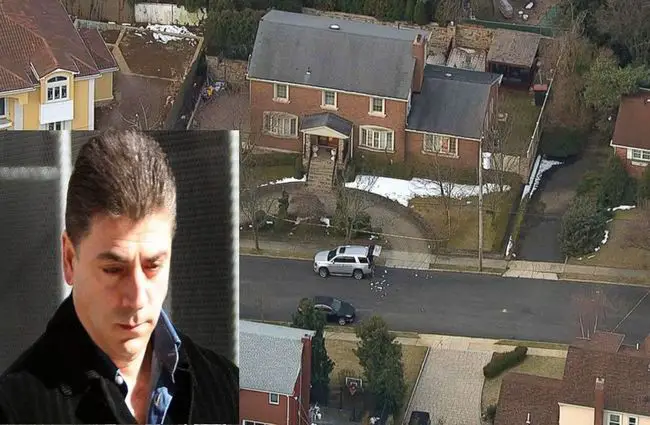 According to one report, the assassin picks up the license plate which had been dislodged from the SUV in the collision and hands it to Cali. Frank then steps over to the rear of his vehicle to put the license plate into a compartment turning his back to the pickup truck driver. This is when the driver pulled out a 9-millimeter handgun firing over a dozen shots six of which are believed to have hit Cali as he tries to escape by crawling under his vehicle. The gunman reportedly stood over Cali firing multiple shots into him in an effort to make certain he was killed before returning to the pickup and driving away.
The shooter was wearing a hoodie and a baseball cap and its unclear as to whether or not authorities will be able to get any kind of identification from the footage. The investigation into the murder is still ongoing and it is still too early to tell if the New York Mafia leader was the victim of a mob hit or not. Francesco "Franky Boy" Cali was considered to be a rising star in the Mafia over the last decade.
The Sicilian born wiseguy had deep ties within the Gambino family along with Italy's Cosa Nostra or Sicilian Mafia. His wife was the niece for powerful Gambino captain John Gambino who passed away back in 2017. He had other relatives including his brother in law Peter Inzerillo that were also alleged members of the Gambino family. Cali's links back to the Sicilian Inzerillo mafia clan helped make him a leading voice among the Gambino's powerful Zip faction. There has been plenty of speculation as to who may have been behind the hit on Cali and why but for now we are left with more questions than answers.