Paul Semplice an alleged soldier in the Gambino crime family has been sentenced to 20 months behind bars for loan sharking conspiracy.
The 55-year-old mobster pleaded guilty to running a mafia linked loan-sharking operation that included an exorbitant annual 54% interest rate. He also admitted to assaulting two borrowers identified in the indictment as (John Doe No. 1 and No. 2) one a needy businessman and the other a gambling addict in an effort to collect late payments. Richard P. Donoghue, United States Attorney for the Eastern District of New York, announced Semplice's sentence in a Department of Justice release. During the Brooklyn Federal Court, hearing Assistant U.S. Attorney Drew Rolle said "The defendant preyed on crimes of opportunity. One of those was a needy businessman, and the other was a desperate gambler, in the defendant's words, who said, 'You're gonna make me die.' And he did die. That's who Paul Semplice has chosen to be — even as a man in his 50s."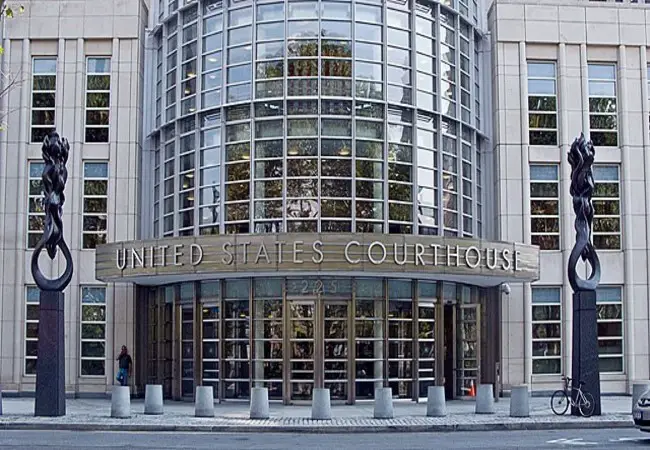 Semplice was captured on wiretap conversations with a cooperating witness (Vincent Morena) talking about his loan sharking scheme. He told Morena about the $200,000 loan he made to "John Doe No. 1" saying he collected $9,000 per month in interest or 54% and that he personally pocketed 8k of it. He referred to the arrangement with the victim "a beautiful thing." In another conversation, he talked about abusing "John Doe No. 2" saying "I started abusing him, right. He was in his forties…. Once I – I had to smack him. I go, 'What?' Bang! I go, 'I'll smack you again.' He goes, 'Why?' 'Cause I shouldn't have to come to see you.' "
In yet another recorded conversation Semplice boasted to the Morena that he had a "very special relationship," "like brothers," with Lorenzo Mannino a high ranking Gambino family captain in the family and "answer[ed]to nobody but him." According to the feds they also learned from the wiretapped conversations that Semplice introduced Morena to members of an Italian crime family described as "the Gambino boys." Semplice is believed to be part of a Brooklyn crew led by Mannino that is part of the New York Mafia families Sicilian faction.
Brooklyn Federal Judge Pamela K. Chen noted that even though this was Semplice's first arrest his Cosa Nostra ties belie any claims of a clean past. She said "He is a made member of the Gambino crime family. That is not something I can ignore. This isn't the garden club. You cannot be a made member in the Gambino crime family as well as commit this crime … and still, see yourself correctly as a good person." She also made note of the relationship with Mannino that he made reference to during the recorded conversations. Chen also said about the meeting with the Italian crime family members that "Introductions like that can only be made by inducted members of the Gambino family."
Friends and family wrote letters to the court urging for a reduction of the recommended federal sentencing guidelines of 34-months. Paul Semplice said that from the bottom of his heart he deeply regretted his actions and it was not what he wanted people to remember him for. He said he accepted his punishment with the confidence that he was putting it all behind him according to a NY Daily News report. Along with the 28-month sentence, the judge also sentenced him to two years of post-release supervision. He is set to begin his federal prison term on May 31.