The feds made Genovese crime family captain Eugene (Rooster) Onofrio an offer he couldn't refuse in an effort to quietly help bring the troubled East Coast LCN Enterprise case to an end.
The 75-year-old mobster agreed to plead guilty to loansharking and cigarette bootlegging and is facing a maximum sentence of fewer than three years with sentencing guidelines of 27-33 months according to a GanglandNews report. This is a relatively sweet plea deal for Onofrio who backed out of an earlier plea offer from prosecutors back in November which carried with it a maximum sentence of two years more than the current one. Onofrio alleged Philadelphia mafia boss Joey Merlino was the only remaining defendants in the case and they were scheduled to go on trial together but Rooster had his trial delayed for medical reasons.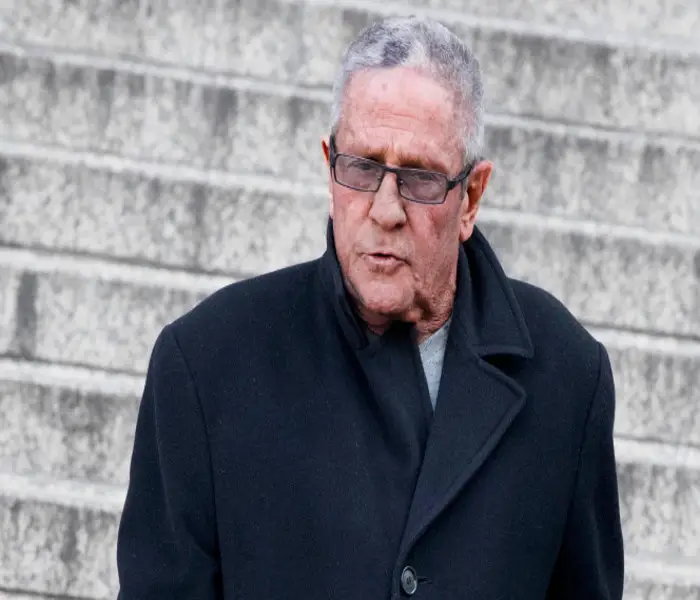 When the Merlino trial ended in a hung jury it seemed to be a signal that Onofrio may also have a chance to beat the wrap. But the case against him was potentially much stronger than the one against Merlino because it didn't rely on the testimony of key witness and mob turncoat John (J.R.) Rubeo. The main witness against Rooster was an undercover FBI agent that posed as a friend of Rubeo's and got close enough to serve as the New York Mafia captains driver for more than a year. The undercover agent would make for a much more reliable witness that Rubeo turned out to be. Part of the plea agreement allows the feds to keep the identity of this undercover agent under wraps in the hopes that he can be used again in future undercover work.
Just days after getting the deal done with Onofrio prosecutors indicated in a letter to the court that they were also in plea negotiations with Merlino's attorneys. It seems like they would prefer to come to some sort of deal with the Cosa Nostra leader instead of having to push for a re-trial. There may also be some incentive for the flamboyant mobster to come to an agreement as well because sources have reported that jurors in the previous trial were deadlocked 10-2 for conviction on the health care scam charges and 9-3 for conviction on the charges of illegal gambling. They were reportedly split on the main racketeering conspiracy charge but it still seems like a very close call and a different jury could very well lead to a guilty verdict.
Onofrio has also agreed to forfeit $40,000 that was made from the cigarette bootlegging and has to pay a $95,000 fine. He is scheduled to be sentenced in July. This case against the mafia certainly didn't end as the feds intended but it has still been somewhat effective.