Eugene (Rooster) Onofrio an alleged captain in the Genovese crime family was sentenced to two and a half years behind bars.
Onofrio plead guilty to charges of loan sharking and peddling untaxed cigarettes. Rooster was busted back in 2016 along with 45 other Mafia members and associates in the East Coast LCN Enterprise case. According to the feds mobsters from the Genovese, Gambino, Lucchese, and Bonanno families of the New York Mafia and the Philadelphia mafia were involved in the newly formed enterprise. Onofrio was one of the higher profiled names along with fellow Genovese family captain Pasquale "Patsy" Parrello and alleged Philly mafia boss Joey Merlino.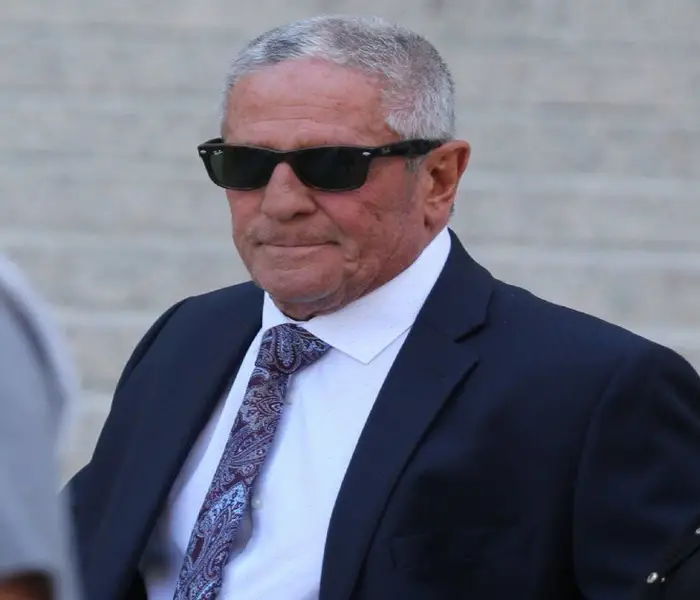 The case was heralded as a major strike against Cosa Nostra but that was short lived. An internal probe into alleged wrongdoings by the feds crippled the case. Prosecutors decided to offer the defendant's plea deals to lesser crimes throwing out the major charge of racketeering. Patsy and Rooster both agreed to plea offers although Onofrio ultimately got the better deal as Parrello ended up with a seven-year sentence.
Merlino decided to be the only defendant to challenge the case in court leading to a hung jury. The feds decided the outcome was worth a retrial which lead to Merlino coping a plea to a minor gambling charge instead of risking it and is currently awaiting sentencing. Rooster was captured on secret conversations by an undercover informant talking about his loan sharking business. He was talking about collecting on a 30k mafia loan when he said: "What do I got to do with him?" Onofrio, of East Haven, Conn., asked. "Do you have to take his eyes out?"
But defense attorney Thomas Nooter argued that Rooster was nothing more than an old man on social security talking tough trying to boost his reputation. Nooter told Judge Richard Sullivan "It was like he was living the glory days back when there was a Genovese crime family." The defense also claimed that the undercover rat had persuaded the 76-year-old Onofrio to return to his former life of organized crime.
But the judge wasn't buying it stating that witnesses tabbed the mobster as an acting captain on the Genovese family. He also made note of Roosters long wrap sheet with dated all the way back to the 1970s. Sullivan said, "It's not like Al Pacino in 'The Godfather III' — 'Oh, every time I'm out, they pull me back in'." He said the longtime mobster had a number of wake up calls over the years that were not heeded. Rooster wasn't very talkative after being sentenced simply telling the judge "You won't see me again."