A new 32-count racketeering indictment from the feds took down members and associates of two New York Mafia families.
In total two alleged made members of the Colombo crime family along with a made guy from the Gambino crime family were charged in Brooklyn Federal Court along with suspected mob associates. The alleged mobsters were hit with various charges including acts of extortion, extortionate collection, money laundering and illegal gambling. The defendants are all from Brooklyn and have been running their criminal enterprises there and in Staten Island among other places since 2010 according to the authorities. NYPD Police Commissioner James O'Neill said the Mafia may be diminished but it is not dead.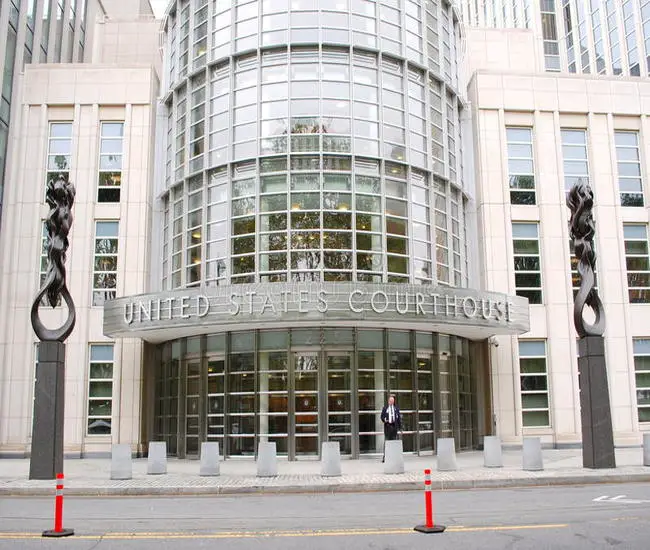 The Colombo family made guys were identified as Jerry "Fat Jerry" Ciauri and Vito "The Mask" Difalco along with Anthony "Anthony Suits" Licata from the Gambino family. United States Attorney for the Eastern District of New York Richard P. Donoghue said: "This investigation shows that members of Cosa Nostra continue to prey on members of our community, enriching themselves and their criminal network by making extortionate loans and using threats of violence to collect." He also said rooting out traditional organized crime remained a high priority for his office and other law enforcement partners.
FBI Assistant Director-in-Charge Sweeney said, "As alleged in the indictment, these defendants instilled fear in the hearts of their victims through threats of violence." The feds claim they extended extortionate loans to multiple victims and used extortionate means to collect those debts when debtors fell behind on payments. Among the evidence collected during the investigation were wiretapped telephone conversations in which multiple threats of violence were made according to prosecutors.
All of the accused pleaded not guilty to the various crime on Wednesday and will be back in court on August 7th. Difalco, Ciauri, and Licata the alleged made men in the case are all being held without bail. If convicted they could each be facing up to 20 years behind bars. Loan sharking has long been a stable and extremely profitable racket for the New York Mafia and Mob families elsewhere. The full indictment can be seen here.