Former New England mafia capo Frank "Bobo" Marrapese Jr. has passed away at Rhode Island Hospital while serving a nine-year sentence on murder, racketeering, and extortion charges.
The 74-year-old mobster was busted back in 2011 with other Patriarca crime family members who were allegedly running a large-scale sports gambling operation. He had just been released from on parole from prison in 2008 after being convicted of murdering mafia associate Richard "Dickie" Callei in 1987. Marrapese became a vicious enforcer for the Patriarca family in the 1960s and 70s under former boss Raymond L.S. Patriarca. He was sent to the hospital not long after being denied parole although the cause of death is still unknown.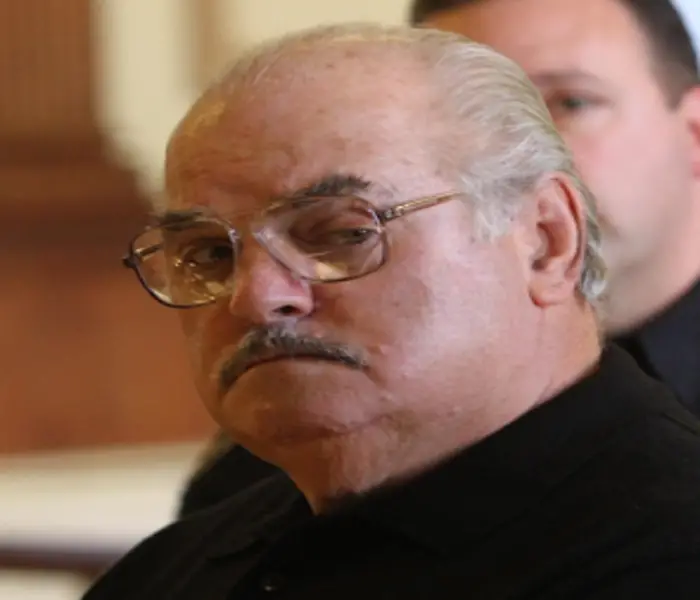 "Frank Marrapese Jr."
Marrapese was said to be one of the most feared Cosa Nostra figures during his heyday and remained highly respected even though his influence in the crime family weakened. His reputation in organized crime gained him employment at the Gallery nightclub in Providence in the 1980s because the club was having problems with other criminal elements. The owner figured Marrapese's presence would help to keep other alleged gangsters out of the club and help to keep the peace. Frank was also known by some of those he worked with as a gentleman although those in law enforcement who fought to stop him had a somewhat different opinion of the former wiseguy.
He was one of the last remaining links to a bygone era of the New England mafia that began to crumble as authorities attacked the La Cosa Nostra family ending with the death of Raymond in 1984 along with the deaths of other longtime associates. According to authorities, Frank remained a respected member of the family although he had minimal influence on the decision making process over the last few years. The mafia in New England has a new hierarchy in place believed to include acting boss Carmen (The Cheeseman) Dinunzio, underboss Matthew Guglielmetti Jr., and consigliere Joseph (Joe the Bishop) Achille.