New reports show the feds were indeed wiretapping inside of Trump Tower during Obama's time in office but the target was the Russian Mafia and not Donald Trump.
According to an ABC News report, the feds were eavesdropping on a Russian organized crime network involved in an illegal gambling and money laundering ring being run out of a 63rd-floor pad in Trump Tower. The FBI used court approved measures to monitor phone conversations and text messages from 2011 to 2013. The investigation led to federal grand jury indictments of more than 30 people in 2013.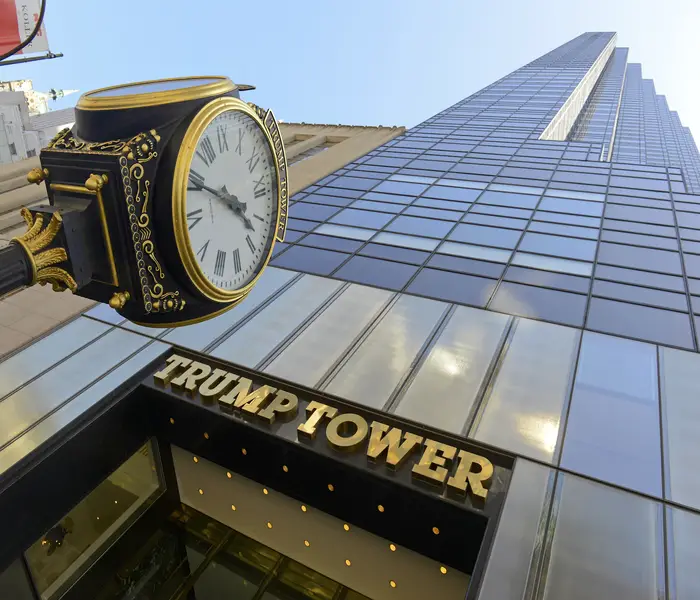 Among those indicted was notorious Russian mob boss Alimzhan Tokhtakhounov who somehow escaped and remains a fugitive from U.S. Justice. According to the report, the illegal gambling ring was headed by Vadim Trincher who was the owner of the Trump Tower apartment unit 63A that was used as a sort of headquarters for the operation. The feds tapped Trincher's cellphone for months and monitored him communicating directly with Tokhtakhounov. A former FBI official noted that Trincher's base of operations was Trump Tower's and everything was moving in and out of there. The gambling operation catered to high rollers and celebs including Alex Rodriguez and Leonardo DiCaprio.
The FBI considers Tokhtakhounov to be a major player in organized crime circles with connections in both the business and criminal world of many countries. The FBI investigation did not implicate Trump in any way and it was only locations within Trump Towers that were under surveillance. Trincher ended up pleading guilty to racketeering charges and was sentenced to five years in prison. It was reported that Tokhtakhounov was in the VIP section of Miss Universe Moscow not far from President Trump just months after the 2013 indictments which led to him being wanted by both U.S. authorities and Interpol.
There has been no evidence linking President Trump to Tokhtakhounov or any other members of the Russian organized crime unit that was being run out of Trump Towers. The news of this FBI probe into the Russian mafia and Trump Towers comes after President Trump made allegations that his home was being monitored by the Obama administration leading up to last year's election.