Vincent Asaro a former capo in the Bonanno crime family believes the playing field is not level as he heads into his upcoming trial. Asaro is charged with taking part in the infamous Lufthansa heist along with murder and 14 other specified predicate acts of RICO spanning over 45 years. The 80 year old mobster claims prosecutors are acting unfairly by displaying courthouse exhibits of convictions of mobsters like John Gotti and mafia movies like Goodfellas in the lobby. He is also opposed to prosecutors being able to use his previous drug addiction which he kicked more then 50 years ago.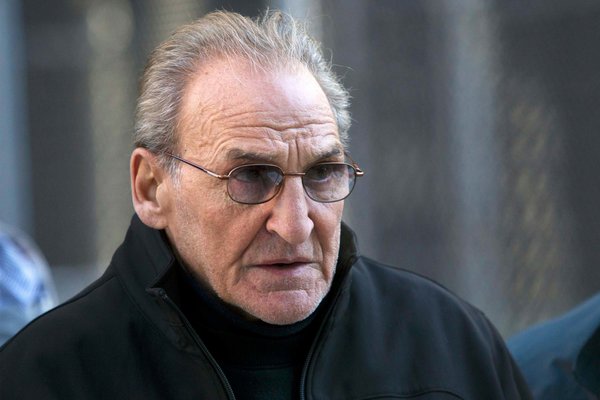 Prosecutors plan to prove his previous addiction in an attempt to prove that he kicked his habit so he could join the ranks of the New York Mafia. They also hoped to prove that he traded his drug addiction for a gambling addiction which eventually cost him the majority of the money he pocketed for his role in the Lufthansa robbery and is the reason for his current lack of personal wealth. But Asaro's defense attorney wants testimony tied to his personal gambling problem prohibited as its not relevant to the charges of illegal gambling. The defense plans to use the claim that if Asaro had made millions from the robbery how could he have so little personal wealth today.
In a bit of irony the Headlines exhibit found in the court house lobby's Charles P. Sifton Gallery which Asaro wants removed contain accounts and photos of the convictions of former Bonanno family mobsters Joseph Massino and Salvatore Vitale. Both wiseguys would eventually turn rat and are now in line to testify against Asaro in his upcoming racketeering trial. Judge Alynne Ross has agreed to have the displays removed next month before the start of the trial. Definitely seems like the Asaro defense team is pulling at even the smallest string as the evidence the aging mobster will be hard to overcome.