According to reports Chicago mafia acting boss Salvatore "Solly D" DeLaurentis has promoted veteran mobster Albert Vena to Outfit street boss.
Vena has been handling the day to day operations acting as an intermediary between Solly D and the Chicago mob capos for months now. He leads the infamous Westside Grand Avenue crew and even though his crew has been under siege by the feds over the last few years he has been able to avoid any indictments. DeLaurentis took control of the Chicago Outfit back in 2012 in place of aging mob boss John DiFronzo and has been reorganizing the families hierarchy according to reports from sources of Scott Burnstein and his gangsterreport.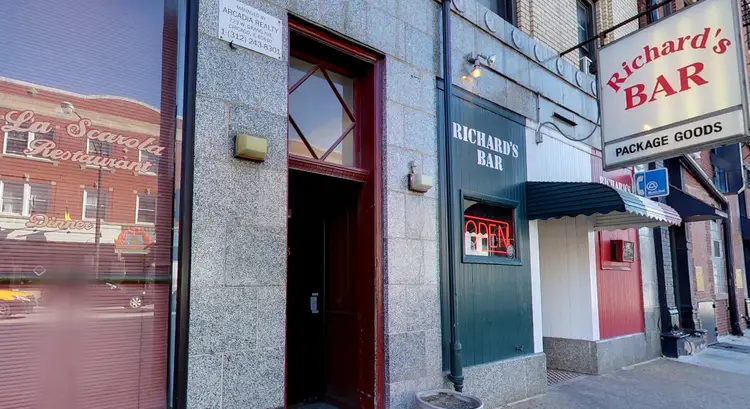 The now 67-year-old Vena will remain a capo of his Westside crew while handling his new street boss gig. Vena has long been a feared Outfit wiseguy and he has been called "the most dangerous man in Chicago" by the media and FBI informants. Vena operates from his Richard's Bar headquarters and is often seen dining next door at La Scarola restaurant next door. Along with Solly D and Vena also known as "Albie the Falcon" the current Chicago mob hierarchy also includes consigliere Marco D'Amico and underboss Salvatore Cataudella.
The mafia in Chicago has been seen as a declining organization over the last decade or so but has seemingly stabilized in the last couple of years and maybe rebuilding and re-establishing itself at least to some extent under its new leadership. Along with what seems to be a stable hierarchy the Chicago Outfit also has capable capos in place including alleged Elmwood Park crew skipper Rudy Fratto and Cicero crew capo James Inendino. The Outfit will never see the power and influence it commanded in its heyday but the mafia today in Chicago may be rejuvenated to some extent and doesn't seem to be going anywhere anytime soon.