The recent death of former Chicago Mafia boss John "No Nose" DiFronzo has left many wondering who's the boss now.
The 89-year-old mobster passed away from complications of Alzheimer's according to reports. He was believed to be semi-retired for some time now as the Chicago Outfit ushered in a new hierarchy. The mafia in Chicago as with other Cosa Nostra families always promote from within and a succession plan is usually in place for such occasions. Many mafia experts have fingered Salvatore "Solly D" DeLaurentis a veteran wiseguy as the new boss of the Chicago mafia. Albert "Albie" Vena a long time mob enforcer is believed to now be the second in command behind DeLaurentis.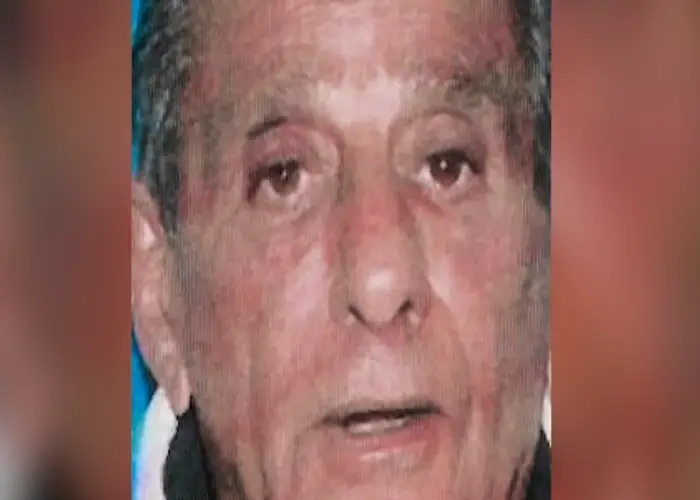 "Salvatore DeLaurentis"
The 79-year-old DeLaurentis was released from prison back in 2006 after serving an extended prison sentence for various charges including racketeering. Solly D is considered by many to be one of the highest-ranking mobsters on the streets in Chicago although he has long denied these claims. DeLaurentis has denied having any knowledge of a mafia family in The Windy City and in a recent interview he laughed off claims that he is involved in the mob or was the new boss. He claims that he is legit and in the carpet cleaning business during the phone interview by Chicago's ABC7 I-Team.
He said the FBI should know that he isn't involved in the mob rackets because they monitor his activities. Noted mob attorney Joe Lopez says the Outfit is a thing of the past and disputes the claims that his client has succeeded DiFronzo. According to Lopez Chicago mob leaders were put out of business and became obsolete by the digital revolution that changed the world. But plenty of people disagree with his claims including Jeffrey Sallet the new head of the FBI in Chicago according to the recent ABC7 report.
Sallet said "Are they out there leaving people dead in the streets? No. But just because people aren't killing somebody doesn't mean that they don't represent a threat." He said mobsters are resilient and when opportunities to make money emerge they will engage. The only reason they aren't killing people the way they did in the past is that its bad for business Sallet said. While it's clear the Chicago Outfit isn't what it once was they are far from extinct although how much of a force they are today is a topic of debate.
There have been rumors abound of late that Sallet and his team are hard at work trying to build new cases against the mafia as was previously reported on here at About the Mafia. According to those reports, the feds have their eyes on both DeLaurentis and Vena along with Marco D'Amico and Salvatore Cataudella also believed to be part of the crime family's new hierarchy. So we may have a more concrete answer to whether or not Solly D is the new boss of the Chicago Mafia sooner rather than later.