Vincent "Vinny Gorgeous" Basciano the former boss of the Bonanno crime family has been doing time since 2011 in a Colorado Supermax prison but good behavior has him on the move. The 55 year old mobster was convicted of ordering a mafia hit among other charges and was suspected of putting together a hit list which included Brooklyn Federal Judge Nicholas Garaufis. The Supermax facility located in Florence, Colorado is one of the most infamous prisons in the nation.
Basciano was housed in the notorious "H-Block" section of the prison which featured 23 hour a day confinement to his small cell. According to sources a "step down program" allowed Vinny Gorgeous the chance to transfer to a less restrictive prison for good behavior. Bureau of Prisons website documents state that "Inmates who continue to demonstrate positive institutional adjustment for 12 months are referred for transfer to another facility,"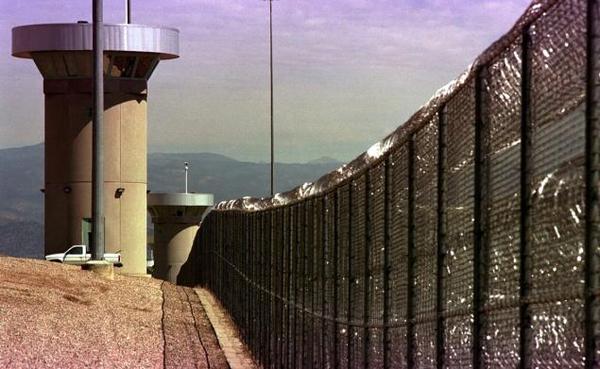 "Florence, Colorado Supermax Prison"
Some of the famous names housed at the notorious prison during Basciano's stay included Ted "Unabomber" Kaczynski, Richard Reid the shoe bomber, and Zacarias Moussaoui known as the 20th 9/11 hijacker. Basciano will be moving to a Florence High Security prison which houses approx 700 inmates and features outdoor fields for soccer and softball and area's of worship. The former New York mafia boss will now be able to mingle with other inmates and room with a cell mate along with yard time playing sports.
Serving two life sentences Basciano won't walk out of prison alive so moving to a less restrictive environment is about as good as it gets. The date of his actual transfer has not been made public according to reports.