Thomas (Tommy Shots) Gioeli the former reputed street boss of the Colombo crime family is suing the federal government for a slip and fall that happened back in 2013 during a game of ping-pong.
Gioeli claims the fall which caused him to break his kneecap resulted from the negligence of prison officials leading him to file a $10 million dollar lawsuit. According to court papers, Gioeli is arguing that officials at the Metropolitan Detention Center should have known about the hazardous wet floor in the prison's recreation area which is in proximity to the showers and a leaky pipe. He claims the leak was reported to prison officials for days of not weeks before his accident and it was never taken care of according to the NY Daily News report.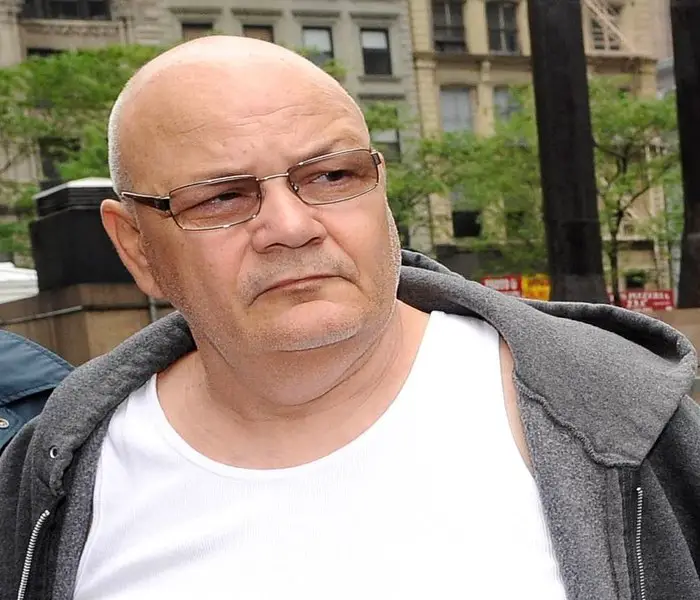 The 64-year-old mobster is serving an 18-year sentence after being convicted on racketeering conspiracy charges connected to alleged murder plots. Gioeli along with mafia underling Dino (Little Dino) Saracino were accused of carrying out murders for the Cosa Nostra family but were acquitted on the murder charges. Tommy Shots needed surgery and then required both physical and occupational therapy as a result of his injuries and now he believes he is owed restitution. The government insists it acted with the necessary care throughout the incident and has rejected any notion of negligence on their part.
Part of the government's defense is that playing table tennis comes with some risk and the former New York Mafia boss chose to take that risk. Both sides are planning to bring forth multiple witnesses including corrections officers, inmates, and doctors at the upcoming bench trial in Brooklyn Federal Court.