Earlier this month five Genovese crime family mobsters were busted by the feds in a new racketeering case.
Among those arrested was Vincent Esposito the 50-year-old son of the late Genovese family boss Vincent (Chin) Gigante. He was hit with labor racketeering charges tied to the shaking down of union officials and other using threats of violence to make them comply. According to the feds, the evidence against Esposito and his co-defendants included months of secretly recorded conversations from a cooperating witness. It seems like the mafia bust has become a real family affair according to a new GanglandNews report that has identified Vincent Fyfe as the cooperating witness. Fyfe is Gigante's nephew and the President of Local 2D of the United Food & Commercial Workers Union a job he seemingly obtained with the help of his uncle's influence.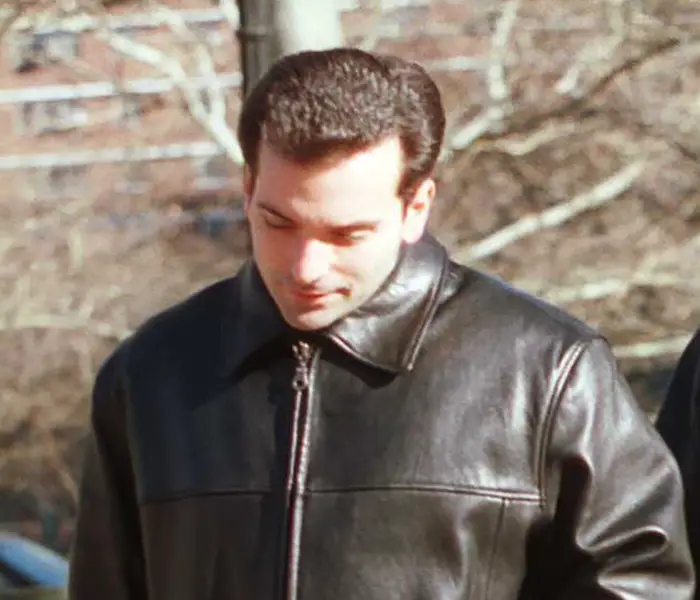 "Vincent Esposito"
According to the report Fyfe not only recorded conversations with the Cosa Nostra mobsters but he also supplied key evidence the feds used to build their case against Esposito and his New York Mafia pals. The feds claim that Esposito was shaking Fyfe down for an annual payment of $10,000 in order for him to keep his $300,000 a year union job. Fyfe took over the union back in 2001 after the death of former president Vincent D'Acunto Sr. who was also linked to Gigante and the Genovese family. Prosecutors claim that Esposito used mob soldier Steven (Mad Dog) Arena and Vincent D'Acunto Jr. a mafia connected union official to collect the cash from Fyfe and to pass along threats on his behalf if Fyfe refused to pay. It is unclear exactly how long Fyfe has been cooperating with the feds but he was linked to union corruption by a key witness in a racketeering trial back in 2012.
Prosecutors want Esposito to be detained until trial because they believe he is a danger to the community. They outlined not only the secretly recorded conversations by Fyfe but other extortions they claim Esposito was involved in that included other union officials and an insurance agent. They also made note of items found during a search of his apartment which included lists of two mob crews (one of living members and one of deceased), an unregistered handgun, brass knuckles, and over $3 million dollars in cash. While prosecutors feel short of offering proof that he was a "made member" of the Genovese family they maintain he is a high ranking and influential member of the NY Mafia family who would pose a danger to the community if released on bail. They claimed that the huge amount of cash found at his residence was part of a Genovese family slush fund he controlled used for funding extortionate loans through loansharking and to pay legal fees for incarcerated mobsters.