NYPD Mafia cops Stephen Caracappa and Louis Eppolito have cost the taxpayers of the Big Apple over 8 Million dollars. New York agreed to settle wrongful deal claims for the killing of five alleged mobsters who were killed by the notorious mafia cops. Both cops are now serving life sentences for their roles in the mob murders ordered by former Lucchese crime family underboss Anthony "Gaspipe" Casso. After turning rat Casso gave up his mafia cops informing authorities they were on his payroll for $4 thousand dollars a month for information and extra cash for murder contracts they carried out.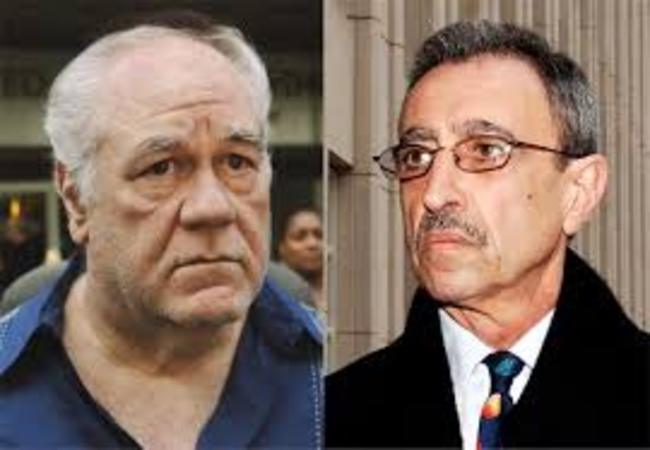 "Louis Eppolito and Stephen Caracappa"
Brooklyn federal judge Raymond J. Dearie ruled that there was evidence to suggest the murders would not have occurred if Eppolito was fired after being caught red handed in 1984 passing confidential information over to a mobster. This evidence would of allowed the wrongful death lawsuits filed by the victims survivors against the city to go to trial. Dearie said the failure to discipline an officer for colluding with organized crime figures courts risks that it will happen again and where that might well lead.
The city has agreed to pay large settlements to each of the New York mafia members and associates survivors. The following amounts have been paid to estates of the following $1.5 million each to Gambino family capo Edward Lino and soldier Bartholomew (Bobby) Borriello, $1.85 million to Lucchese family soldier Anthony DiLapi, $1.8 million to Lucchese associate John Heidel, and $1.75 million to informant and former painters union head James Bishop. The era of the NYPD Mafia Cops was a black eye toward local law enforcement and won't be forgotten anytime soon.