Recent mafia news reports of a new acting boss being appointed by the powerful Gambino crime family of the New York mafia has come with some uncertainty.
Reliable mob sources seem to be split on recent reports that Frank Cali has replaced Domenico "Italian Dom" Cefalu as acting boss of the Gambino family. Most agree that "official" boss Peter Gotti holds the rank in name only and is no longer relevant within the family as he sits in a federal prison in Ohio. The family has been run by a series of acting bosses for several years and many now wonder who is calling the shots today.
The Gambino family was once the largest and most powerful Cosa Nostra family in the country and is seemingly once again on the rise. Gambino family has Sicilian roots and many believe its the current Sicilian faction leadership that is responsible for the rebuilding the revitalization of the organization. Sicilian Dom Cefalu took over as acting boss of the family sometime around 2011 when former acting boss John D'Amico stepped down. He quickly appointed fellow Sicilian Frank Cali as underboss of the Gambino's and the family has been re-establishing itself ever since.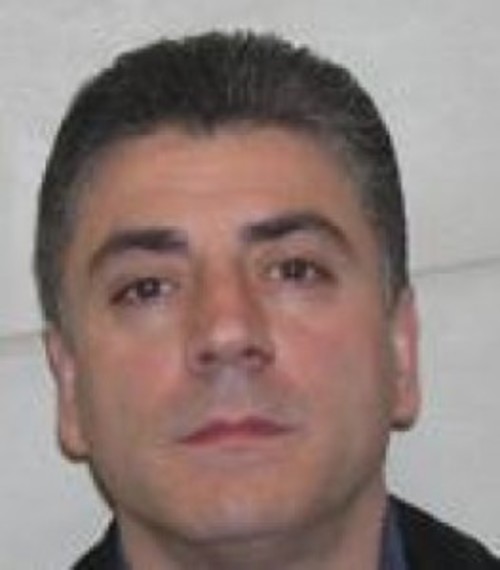 "Frank Cali"
Frank Cali is believed to have become a made member of the New York mob back in the late 1990's and has been seen as a rising star in the Gambino family for some time. He has deep mob ties both in the United States and Sicily and is well connected to other well respected and high ranking members of the Gambino family. He has been on the radar of law enforcement for years as he has climbed his way through the ranks of the family. He is known as a top earner and as someone who possesses the qualities needed to have become boss of a NY mafia family.
Cefalu known as a tough stand up wiseguy has without a doubt been a positive force atop the Gambino family leading using old-school mafia tactics and traditions. But many believe the aging mobster lacks the charisma and long-term vision of Cali. Has the now 68-year-old acting boss Cefalu stepped aside so that the family could move into a new era under the leadership of the younger and more energetic Cali? Who do you think is the current Gambino family boss?
[poll id="7″]