Edward Lato also a reputed captain in the New England Mafia has been released from prison to a halfway house according to reports.
The 71-year-old mobster's sentence was set to end in July but was eligible for early release after serving more than seven years behind bars. He was busted back in 2011 along with other members and associates of New England's Patriarca crime family. Among those arrested with Lato were former boss Luigi "Baby Shacks" Manocchio and one-time acting boss Anthony DiNunzio. According to the feds, Lato and his mafia pals were in control of an extortion racket that shook down local strip clubs for protection payments.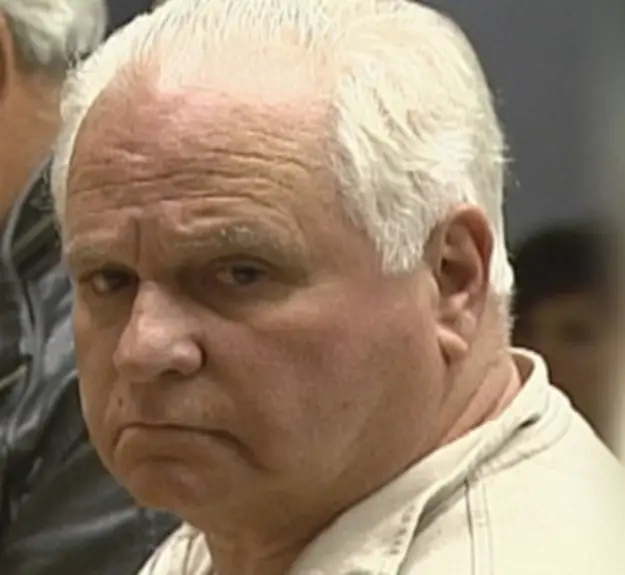 "Edward (Eddie) Lato"
Lato would eventually plead guilty to racketeering conspiracy and was sentenced to nine years. While he was away doing his federal time he was charged in a state case in 2014 for illegal gambling. According to prosecutors, he was involved in a large bookmaking operation along fellow mobsters Frank "Bobo" Marrapese and Alfred "Chippy" Scivola. He plead guilty and was given a 10 year suspended sentence along with 10 years probation. He was also sentenced to three years of probation in the federal case so he will be on paper for quite a few years.
The feds made inroads into the Cosa Nostra family and their extortion scheme in 2011 with the help of mobster turned informant Robert "Bobby" DeLuca. The former Patriarca family captain flipped on his mob pals and wore a wire for the feds which led to multiple convictions. DeLuca was rewarded for his cooperation by being sentenced to only one day in prison for his role in the scheme. DeLuca would also take the stand against former mob boss Francis "Cadillac Frank" Salemme helping the feds to convict him for the 1993 murder of Steven DiSarro.
DeLuca would later be convicted for lying to the feds about his role in multiple murder. He copped to taking part in the 1992 murder of former mob hitman Kevin Hanrahan along with having a part in the DiSarro murder. DeLuca plead guilty and was sentenced to over five years in prison. Lato is believed to be a suspect in the Hanrahan hit but has not been charged with anything tied to the crime. It's unclear as to whether or not Lato still has a place at the table under the current New England Mafia leadership which includes alleged boss Carmen DiNunzio and underboss Matthew Guglielmetti. The crime families power base has shifted from Providence to Boston as a new era takes hold.