When authorities from New York hit Philadelphia mafia boss Joseph Merlino last month with racketeering charges from a long-running investigation it was thought that the fall out could impact his Philly mob crew.
Federal documents noted that during the investigation Merlino was working to rebuild the Cosa Nostra family in Philadelphia and it was a location where criminal activities had taken place. But no one in the Philly mafia was charged except for Skinny Joey although according to reports many of his top associates were just waiting for the other shoe to drop. According to veteran mob reporter George Anastasia writing this months Gangland news column the rest of the Philly mob may have dodged a bullet this time around thanks to the feds.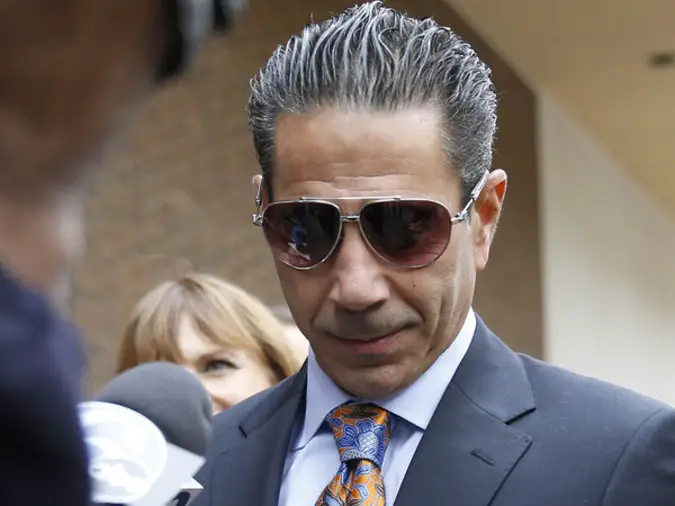 "Joseph (Skinny Joey) Merlino"
According to sources, the five-year long investigation was kept quiet by the New York FBI and the Manhattan U.S. Attorney's office opting not to share information until after arrest were made and indictments handed down. This disorganization between law enforcement may have wasted a chance for the investigation to have an even bigger impact, especially in Philly. According to Anastasia Philadelphia investigators would have liked to have information in real-time rather than after the face. He noted that "There was a Christmas party at Pasquale's Rigoletto, the gangster's Bronx restaurant in December of 2013 that at least two top Merlino associates attended. And sources say there was a summertime meeting at a bar-restaurant at the South Jersey Shore where Merlino and his Philadelphia entourage interacted with the informant, undercover agent, and others."
The case against what authorities have called the "East Coast LCN Enterprise" netted Merlino and two other alleged leaders of the enterprise Genovese crime family capos Pasquale Parrello and Eugene O'Nofrio among others. Just after the indictments were announced sources familiar with the case noted that further indictments may have come down from the U.S. Attorney's office in Philadelphia and possibly Miami. Now according to Anastasia neither of those offices is planning on any more indictments against other members of the Philadelphia mob since the information wasn't shared until it was too late. Merlino has been released on $5 million dollars bail and is scheduled for a pre-trial hearing on October 31 where more details of the case are expected to be provided.