The Irishman Trailer is the first full length look into the upcoming movie.
When it comes to mafia movies it doesn't get much better than Martin Scorsese so The Irishman is sure to be on plenty watch lists. The new movie features a star-studded cast that includes Robert De Niro, Al Pacino, and Joe Pesci. This hit trio are veterans when it comes to movies about the mafia and to date have never disappointed. The Irishman tells the story of Frank 'The Irishman' Sheeran based on the Charles Brandt book I Heard You Paint Houses. The movie is set to hit theaters this fall according to the trailer and will also be available to stream for free on Netflix.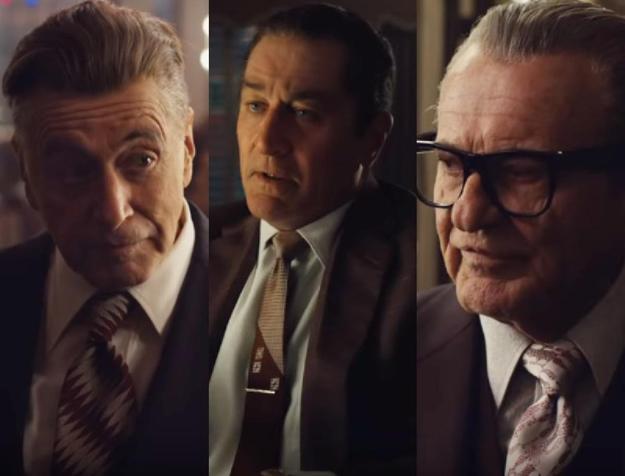 De Niro is going to be playing the role of former union official and alleged mob hitman Frank Sheeran. Pesci is playing the role of former Bufalino crime family boss Russell Bufalino. Pacino takes on the role of former Teamster boss Jimmy Hoffa. It seems like some great fits as far as casting goes and well when its Scorsese it has a knack for coming outright.
Here is the movies official Teaser Trailer #1 which was just recently released. While Sheeran's versions of what happened to Hoffa is somewhat controversial it should make for a very interesting movie. Hoffa's disappearance is still one of the most debated unsolves mysteries in history. As far as 2019 mafia movies go this is pretty much the one that most people have been waiting to see.
Hopefully, there will be an official release date issued as to when it's going to be available on Netflix. It will definitely be on a whole lot of watch lists. But for now, check out The Irishman trailer below for a little glimpse into what's to come.