The news that Martin Scorsese was doing another mafia movie was met with plenty of positive feedback and now fans of the genre can't wait for it to hit theaters.
Scorsese's new movie "The Irishman" is based on the Charles Brandt book called "I Heard You Paint Houses". Brandt was the lawyer of former labor union official and mafia hitman Frank "The Irishman" Sheeran who claimed on his deathbed that he murdered former Teamster leader Jimmy Hoffa. The new Mafia film details the life of Sheeran and his alleged involvement in the infamous Hoffa slaying. It is packed with plenty of star power including legendary actors Robert De Niro, Joe Pesci, Al Pacino, and Harvey Keitel. According to reports, De Niro is set to play the role of Sheeran while Pacino plays the role of Hoffa. Pesci is believed to be playing the part of former mafia boss Russell Bufalino while Keitel takes on the role of former Philadelphia mafia boss Angelo Bruno.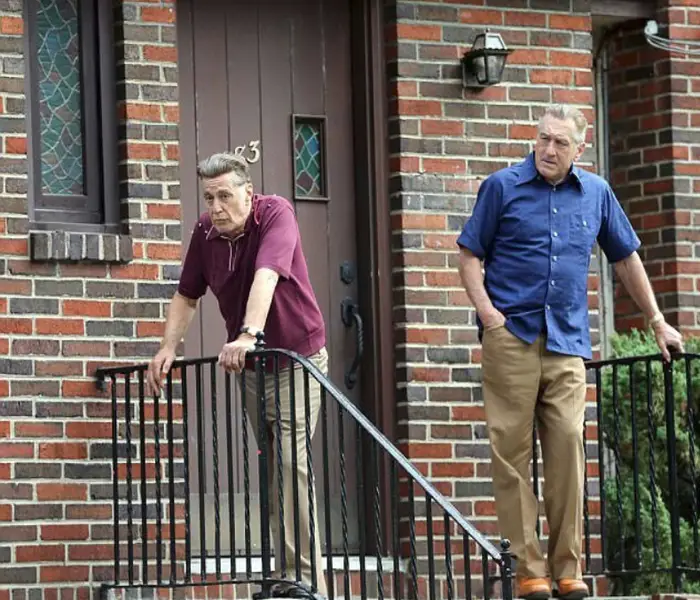 "Al Pacino and Robert De Niro on set of The Irishman"
The film is set to debut in 2018 but some recent photos give us an early look on set as the iconic actors do their thing. It has been quite some time since we have seen some of these guys in action and they definitely are a little longer in the tooth but this combination of talent is likely to produce another quality mob movie.  Many believe that this could be one of the best mafia movies that we have seen in years. Take a look at The Irishman photos while we wait for it to hit the big screens!