Carmine Persico the boss of the Colombo crime family is currently serving a 100 year sentence after being convicted on RICO and murder charges in the 1980's. Perisco was part of the historic Mafia Commission Case led by Rudy Giuliani which targeted the mafia ruling body known as the commission. Carmine was convicted for being a member of the commission and for being part of a racketeering conspiracy that ordered the mob murder of fellow mobster Carmine Gigante in 1979. Defense lawyers have filed a 71 page brief, which includes 44 exhibits which they believe proves Persico was not the Colombo family boss and a member of the Mafia Commission from 1972 to 1985 making him innocent of the pivotal allegations.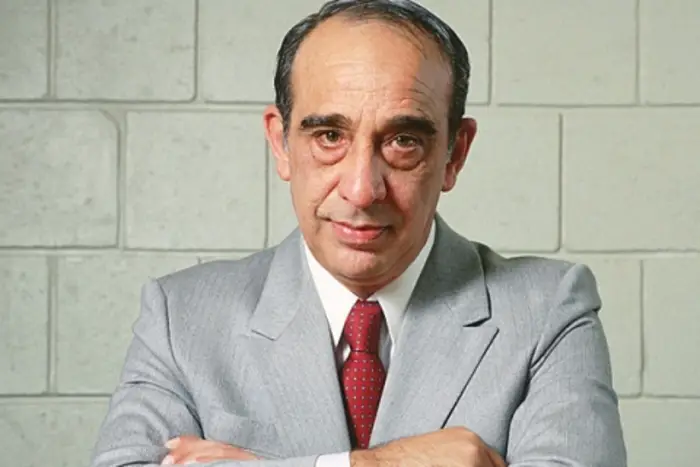 Giuliani was part of an eight part TV series called "The Making of the Mob: New York" this summer and recalled his 30 year old success in the historic case. Since then, multiple informant reports from the 70's and 80's have surfaced which may prove that other mobsters led the Colombo family after the death of former boss Joe Colombo in 1971, and that Carmine didn't take over as boss until 1980 according to court documents. These documents seek to dismiss Persico's sentence, calling it an illegal consequence of an unjust crusade against him by prosecutors, including former U.S. Attorney Guiliani.
These new allegations charge that Giulinai and former FBI agent Lin DeVecchio were key parts in securing the illegal conviction. Defense attorney Anthony DiPietro argued that these new FBI reports establish that his client was not the boss of the Colombo family 1970's and therefore could not have been a member of the Mafia Commission during the time frame alleged in the indictment and could not have conspired with other commission members to kill Gigante in 1979. DiPietro also outlined various examples of false allegations made agains his client by DeVecchio and prosecutors which were wrongly used to get a conviction.
One of the main FBI reports being filed by DiPietro states that DeVecchio learned from a top informant which was most likely Colombo captain Greg Scarpa Sr on November 5, 1980 that Carmine Persico had been bumped up to the official boss of the Colombo crime family taking over for Thomas DiBella who had stepped down with the approval of the Commission. Scarpa was identified as a mob informer and as a source of information on the Mafia Commission case in DeVecchio's 2011 book We're Going to Win This Thing. Other aspects of the DeVecchio book are also being used as proof that Perico has been falsely accused.
The defense attorney has also questioned the use of prosecution witnesse and former FBI agent Joe Pistone, who provided vital testimony in the Commission case. DiPietro believes the use of piston as a witness is also the reason for the sentence against his client to be vacated because the former agent had taken part in various crimes while working an an undercover agent from 1976 to 81. These crimes included being part of a conspiracy to murder Persico co-defendant Bruno Indelicato who was sentenced to 20 years as part of the Commission trial.
DiPietro claims proof is found in Pistone's own words from his book Donnie Brasco: Unfinished Business: Shocking Declassified Details from the FBI's Greatest Undercover Operation and a Bloody Timeline of the Fall of the Mafia, where he says "I was guilty of once conspiring to murder Bruno, and committed an overt act in furtherance of such plot." Pistone wrote that he took part in the plot to kill Bruno to maintain his cover and he is quoted as saying "If Bruno's there, he's gone. If I have to put a bullet in his head, I will, and I'll deal with the federal government and Staten Island D.A. later."
The government replied to the allegations of misdeeds asking the judge not to consider the merits of the motion which only revives decade old issues which have already been extensively litigated. Co-counsel Mathew Mari said it's high time for Persico to go home and spend some time with his family. He also said "Enough is enough is enough," said Mari. "The government won the war. Junior Persico is a prisoner of war for 30 years, and the war is over. Even POWs get released when the war is over."