Alfonso D'Arco the former acting boss of the Lucchese crime family and the first mafia boss to become a government witness passed away at the age of 86 according to reports.
D'Arco became a made guy in 1982 and began to make his way up the ranks of organized crime before deciding to become a turncoat and flip on his mafia pals. Lucchese family leadership shifted in the mid-1980s opening the door for D'Arco to move up to captain. New boss Victor Amuso appointed D'Arco to be a part of the families construction panel and help oversee all union and construction rackets. There were joint deals made between the Lucchese's and the other New York Mafia families making it one of the mob's most lucrative businesses.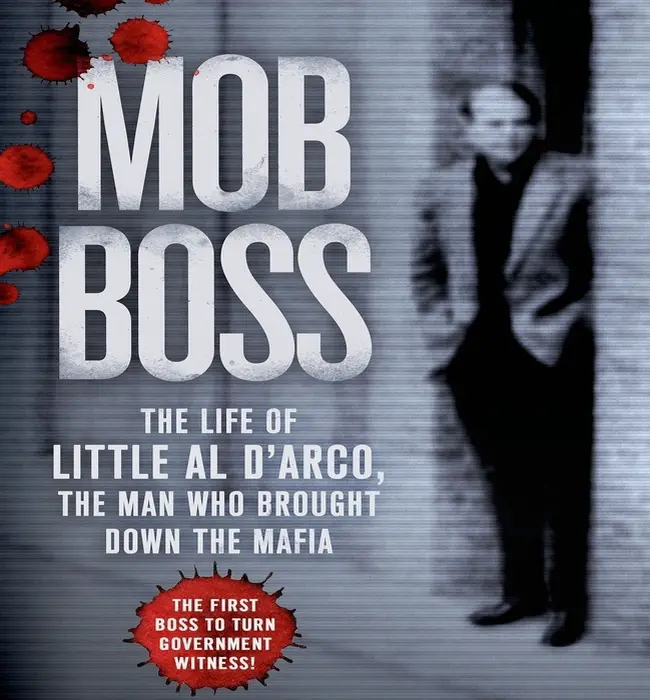 Back in early 1991 Amuso and underboss Anthony Casso had gone into hiding after being tipped off about an upcoming indictment. They choose D'Arco to be the Cosa Nostra families acting boss in their absence. Both Amuso and Casso had gained a reputation for being overly violent and extremely paranoid which created lots of internal problems within the crime family. The Lucchese family leaders had ordered dozens of murders during their reign under the idea that they were potential informants all the while it was more about taking out potential rivals in an attempt to strengthen their position atop the family.
Just months after D'Arco's promotion they had already switched gears demoting him from acting boss and placing him into a ruling panel that would oversee the families day to day operations. During his time as acting boss, he was ordered by Amuso and Casso to have several wiseguys aligned with the Lucchese family killed. One of the hits on family soldier Pete Chiodo who was incorrectly identified as a turncoat went bad and he figured his bosses would blame him for the screwup. His demotion was probably a sign that the murderous duo had lost their faith in him. He began to fear for his life and the life of his wife and kids and at a Lucchese family meeting in 1991, he became convinced that two Lucchese capos and a soldier were planning to kill him.
His next move was to seek help from federal authorities by agreeing to become a government witness. He would prove to be a wealth of mafia information giving the feds details about mafia controlled unions, construction payoffs, loansharking, along with a detailed list of leaders from all of New York's five families. He would first take the stand as a key witness in the takedown of his former boss Vic Amuso. He would continue to take the stand and help take down Colombo family leader Victor "Little Vic" Orena, Bonanno family leader Anthony Spero, and legendary Genovese family boss Vincent Gigante.
Alphonse "Little Al" D'Arco would eventually be credited by the feds for helping to take down over 50 mobsters. His defection was one of the biggest blows to the American Mafia to date. He and his family were placed into the witness protection program as part of his agreement with the feds. When asked by a prosecutor at a previous trial if his previous life in the mafia was worth it he said: "No, I'm 65 years old. What has it gotten me? Nothing, absolutely nothing. Yes, I have my wife and I have my son. But I was the one who got my son into the Mafia. And what did I accomplish by doing that? My son is a drug dealer. No, I've got nothing to show for it. What a waste of my life."