The long-awaited Biopic about the life and death of infamous New York Mafia boss John Gotti is finally set to hit theaters.
The new Mafia movie offers a solid cast including John Travolta playing the role of the Gambino crime family boss along with Kelly Preston as Victoria Gotti, William DeMeo as Sammy Gravano, and Leo Rossi as mobster Bobby Boriello. According to John (Junior) Gotti this movie will tell the true story of the flamboyant Cosa Nostra leader. The latest John Gotti movie was originally set to debut back in December of 2017 but various disagreements including methods of release derailed those plans. Producers of the film wanted more than just a limited theater release along with being available on Video On Demand.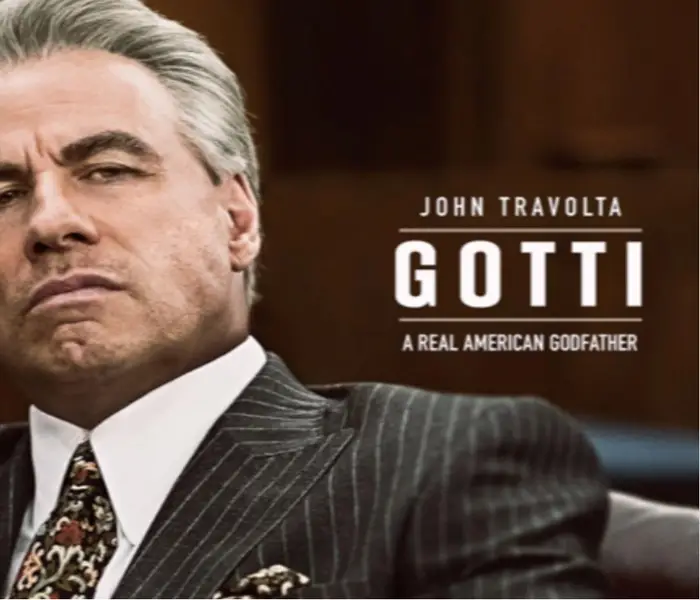 Producers re-acquired the film rights in search of a new distributor and a nationwide release. According to director Kevin Connolly, they have found just that and the new John Gotti movie is set to be in a theater near you on June 15th. We will finally get to see Travolta play the part of the Dapper Don. The movie is certain to draw its share of attention from fans of Mafia movies and those still intrigued by the Gotti name and story.
It will be interesting to see how it stacks up to prior movies about John Gotti including what many consider to be one of the best the 1996 Gotti movie starring Armand Assante. When it comes to movies about the mafia there is always going to be an audience and hopefully, this one doesn't disappoint. So be sure to check out the new John Gotti movie!  Perhaps this turns out to be one of the better 2018 Mafia movies.