It took seven years but the new mafia movie about John Gotti starring John Travolta but it's finally ready to go and will even make a stop at a famous film festival.
According to a report from the Hollywoodreporter, the Gotti movie will premiere at this year's Cannes Film Festival. It's not on the official lineup instead it will debut at what's been called a private presentation. Dennis Rice who handles the movies marketing and distribution said they are hoping to use Cannes as a jumping off point for the movies U.S. release on June 15th. It will be interesting to see what kind of feedback it receives before hitting the theaters.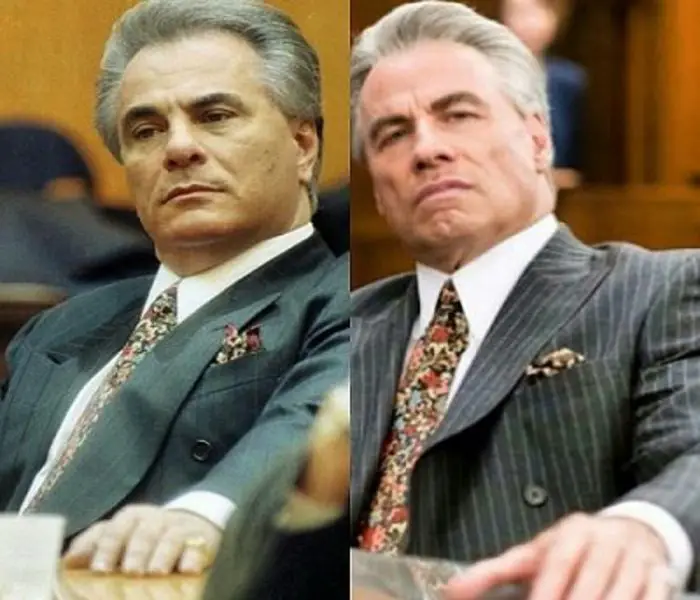 "John Gotti and John Travolta as John  Gotti"
The film was announced back in 2011 but the project had sort of a bumpy road on its way to completion. John Gotti Jr reached a deal with Marc Fiore for a movie about his father after reportedly turning down an offer from Sylvester Stallone. The Gotti movie went through various directors and producers along the way before Kevin Connolly finally took the reigns. There were several high profile names rumored to be part of the project including Al Pacino, Joe Pesci, and Lindsay Lohan none of which are part of the final product. Instead, Travolta signed on to play the role of Gambino crime family boss John Gotti.
The films turbulent journey continued even after it was completed when it was dropped by Lionsgate right before its scheduled release. According to the show's producers, it was their idea and they eventually bought the film back from Lionsgate because they wanted a bigger release than Lionsgate had planned. But executive producer Keya Morgan believes it was well worth the wait saying "It's a masterpiece. It's one of the best mafia movies I've seen in years." There have been some pretty good movies about the mafia so we will have to wait and see if Travolta's John Gotti movie makes the cut!