John Travolta takes on the role of infamous Gambino crime family boss John Gotti in the upcoming mafia movie about the life and death of the Dapper Don.
We get the first-hand look at Travolta playing the role in this newly released Gotti movie trailer. The crime biopic was directed by Kevin Connolly and also stars William DeMeo as Sammy Gravano, Kelly Preston as Victoria Gotti, and Leo Rossi as mobster Bobby Boriello. This new John Gotti movie project took some time to put together and hopes are that the finished project will meet viewers expectations. Those behind the movie including John (Junior) Gotti have said this movie tells the true story of the infamous New York Mafia boss.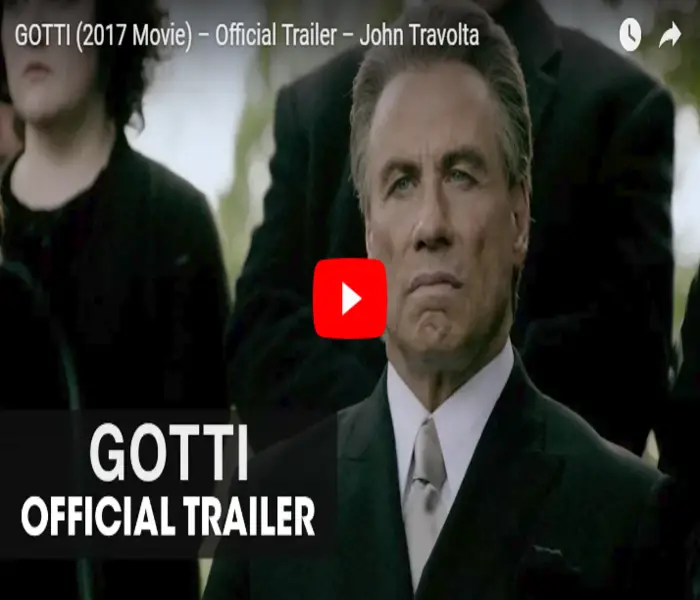 Here is part of the description from the official storyline "The film will reveal the relationship of a father who lived and died by the mob code and a son who, while brought up to lead a life of crime, chose to leave that world behind and redeem himself and the Gotti name". There is still no official release date for the film but now that a trailer has been released there should be more information to follow shortly. There certainly seems to still be plenty of interest in the Gotti name and The Life and Death of John Gotti story will definitely get its share of attention once released. We are looking forward to seeing it and also the reviews it will generate and if this is indeed one of the better 2017 mafia movies.